Donations Reports Tab: Overview
The Donation Reports section provides both a quick view and detailed reports about donations made to your charity, as well as any payments to your bank account.
---
1. Login to your Charity Account and click on the 'Donation Reports' tab. 
2. Towards the top-left of your screen, you'll see a quick view of total donations ever made to your charity through CanadaHelps, as well as any donations pending disbursement. Learn more about our Disbursement Schedule.
3. You can also click the Month and Year drop-down lists to view disbursements for any dates, by simply clicking on the disbursement date link when it appears.

4. By clicking on a disbursement date, you are brought to a screen with details about this particular disbursement (i.e., what donations it included) and you can download this information as a PDF.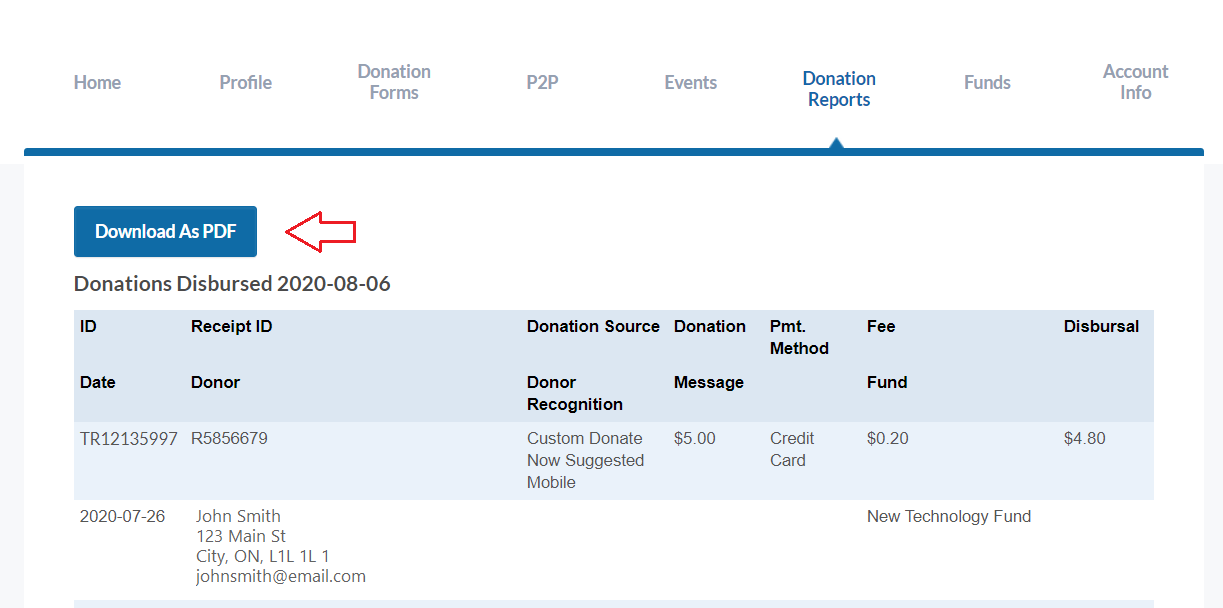 5. Further down, under Donation Summary, you can get a quick view of recent donations that have either been disbursed, are pending disbursement, or have been refunded.
6. Use the Search field to search for a specific donor by name/email going back 5 years, or click on the "View 'To Be disbursed' Details" button to view donations pending disbursement.

7. Once clicked, you can view full details for those donations that have not yet been sent to your charity, and download this information as a PDF.