Impact Page
Go beyond overhead and admin figures and really own the story of your charity's impact by describing in detail the effects of your work.
1. Login to your Charity Account. Click on the 'Profile' tab and then on 'Impact Page'.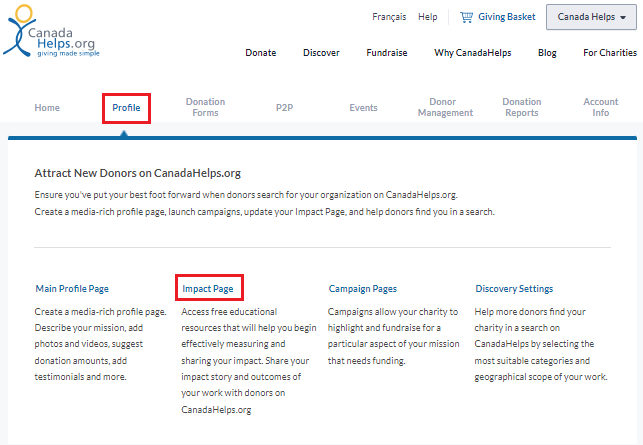 2. Fill out the six tabs in as much detail as you can, and communicate to donors the real impact of your charity's hard work.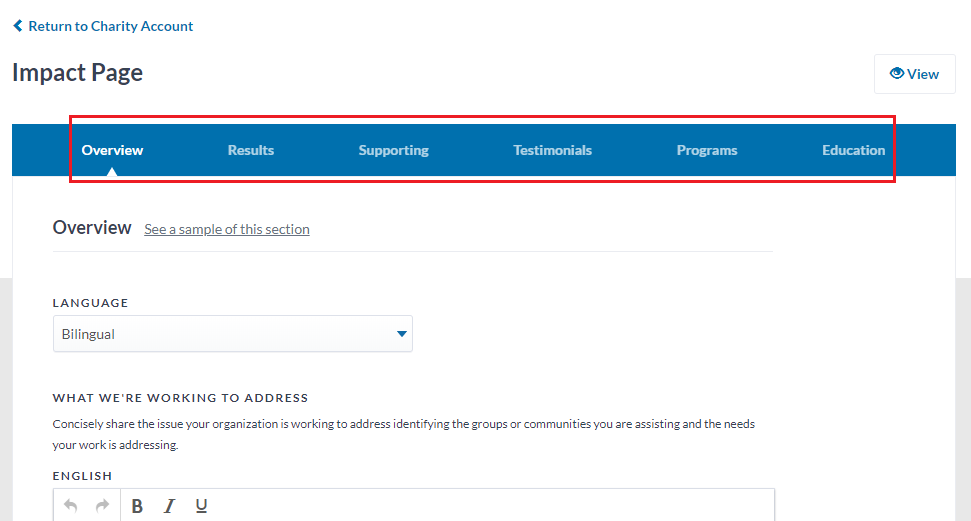 Why does my charity's 'Our Impact' tab already have information on it?
In an effort to drive transparency, and as a direct result of donor feedback, every charity Profile Page contains an Our Impact tab with a Revenue/Expenses bar graph and basic staffing information. The data displayed is based on your charity's most recent T3010 filing and is information provided by the Canada Revenue Agency (CRA) to CanadaHelps on a regular basis.
Because the data is a direct reflection of the CRA database, it can't be edited or removed from the 'Our Impact' page. For this reason, we highly encourage charities to tell donors the story of their impact in their own words and in greater detail by adding testimonials, information about their programs and more!