Your Charity Profile Page on CanadaHelps.org
If your organization is a registered charity with the Canada Revenue Agency (CRA), then you  have a Profile Page on CanadaHelps.org that can already receive donations:
Example Profile Page on CanadaHelps.org: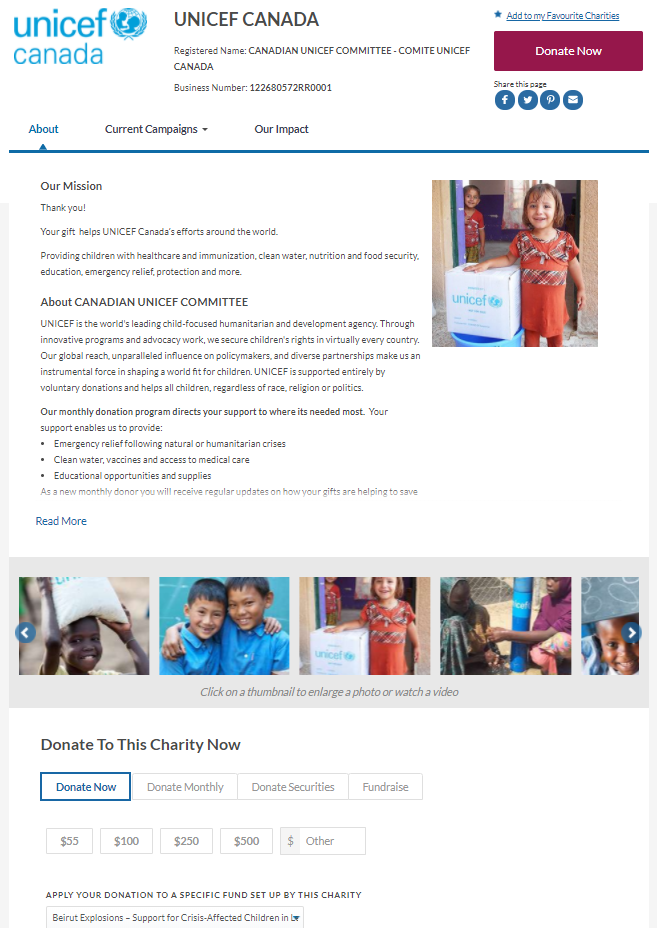 You can update your charity's Profile Page by signing up for your free CanadaHelps charity account. You'll then get all the details about any donations you've received from us. You can also start boosting your fundraising and growing your supporters! 
A charity doesn't have to sign up for a CanadaHelps account to benefit from the work we do. We accept and disburse donations for any charity registered with the CRA, even those not signed up with us yet.