New P2P Campaign
1. Login to your Charity Account and click on the 'P2P' tab. Click on the "Create New P2P Campaign' button to start creating your campaign.
NOTE: Previous years' P2P campaigns cannot be duplicated.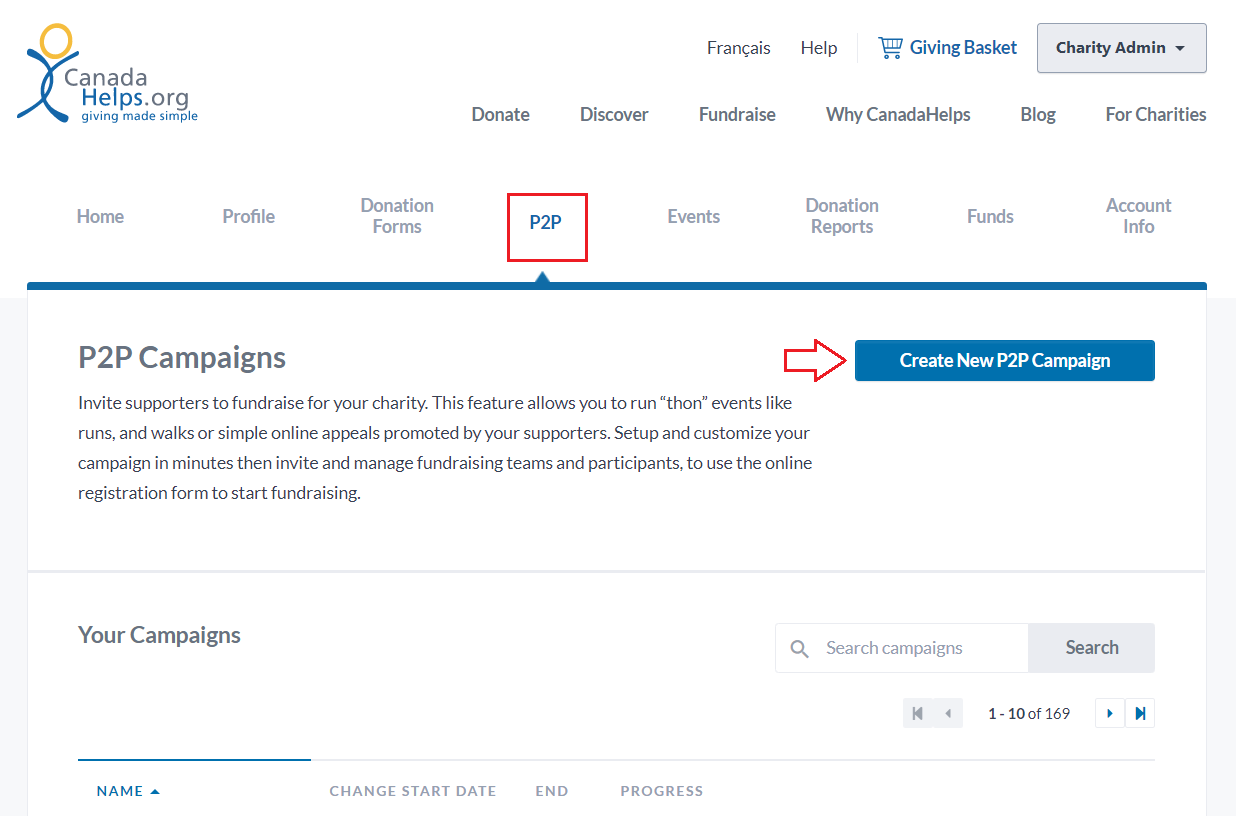 2. After clicking on the 'Create a New P2P Campaign' button, you'll find yourself on a screen with 6 tabs to open. All edits to your P2P campaign can be made in one of these tabs.