[Ticketed Events] Page Visuals Tab
1. Upload an Event Header image to display across the top of your ticketed event page. If you don't select a page header, your charity's logo will display instead.
NOTE: Image must be at least 945px x 320px, but no larger than 5000px x 5000px. Supported formats include JPG, PNG and GIF
2. Choose from a range of colour palette options to best match your charity's website and/or branding.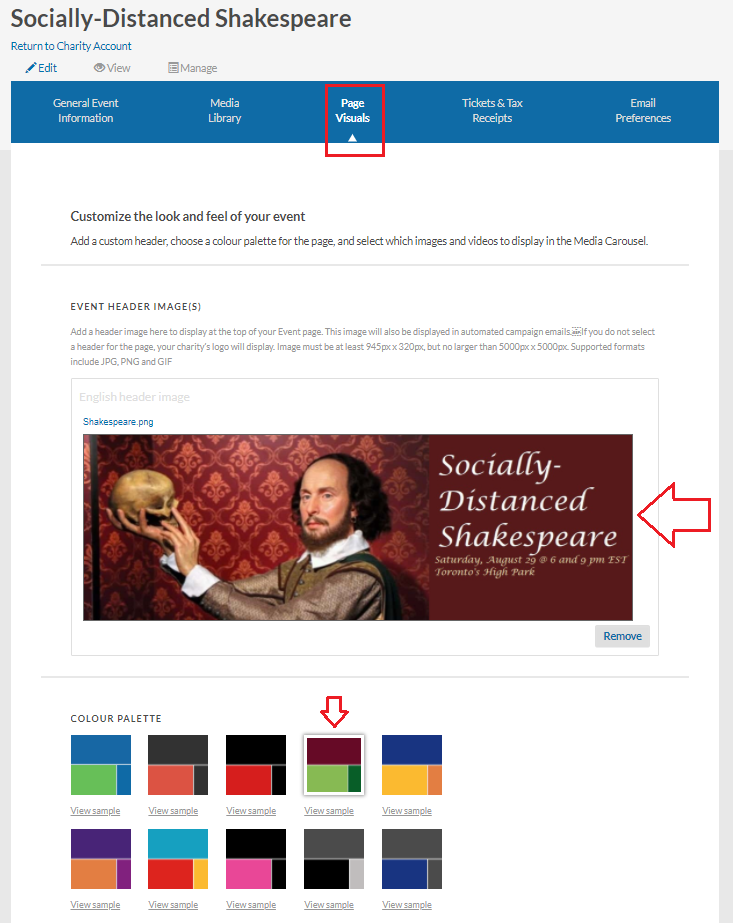 3. Select from the images/videos you've previously uploaded into your Media Gallery tab and use them to add a media carousel of images and videos that provide useful event information (e.g., a map), display sponsor logos, showcase images from a past event, and more.
TIP: Images and videos are effective ways to inspire potential ticket purchasers. For best results, add at least four items to your media carousel.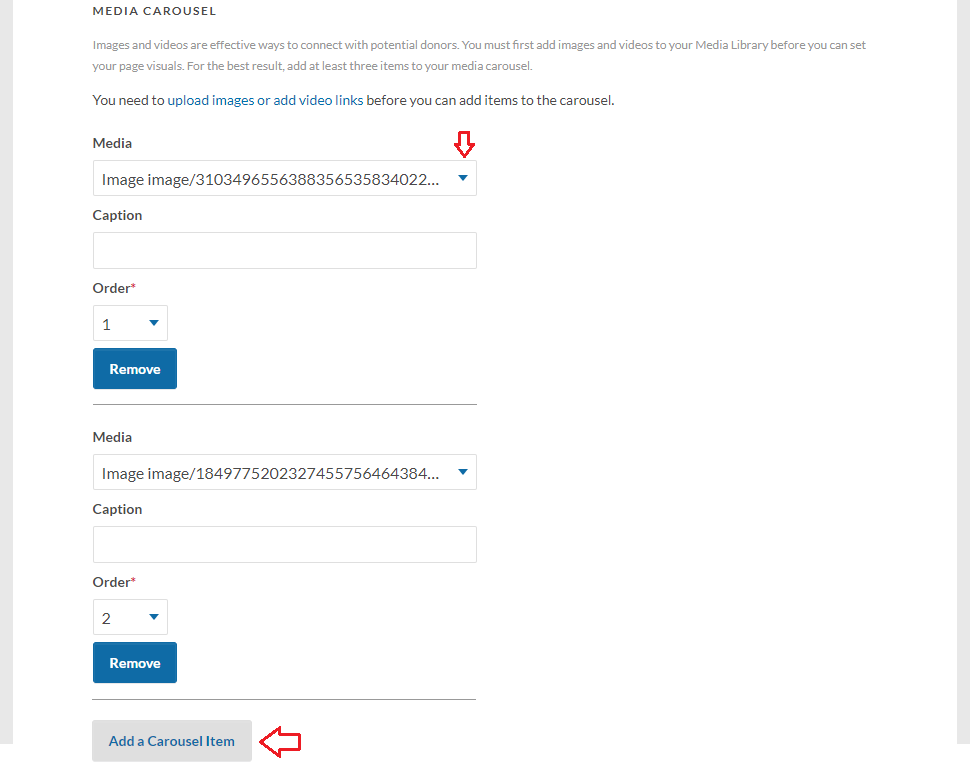 Images still not loading? Contact us and we'll give you a hand!