Media Library Tab
Upload and store any images/videos you'd like to have appear on your ticketed event page (i.e., as part of a media carousel).
NOTE: Images and videos must be added here first. Then go to the Page Visuals tab to decide where exactly on your event page they should appear.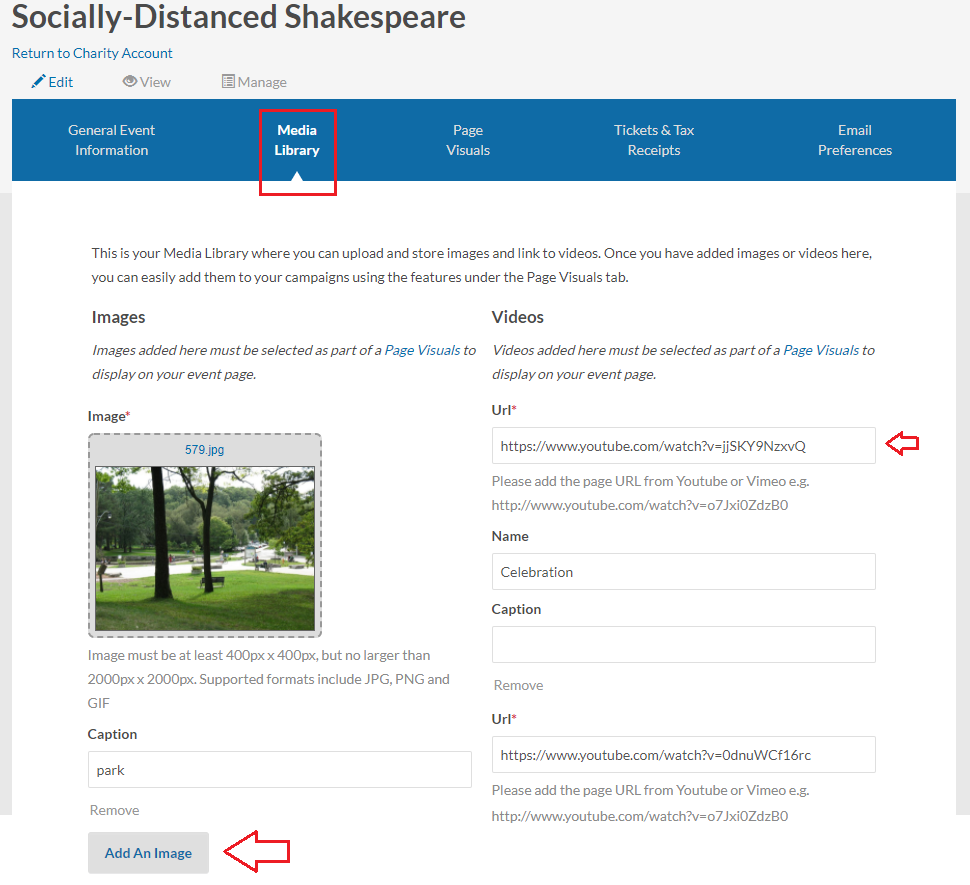 TIP: Make sure your images are at least 400px x 400px, but no larger than 2000px x 2000px. Supported formats include JPG, PNG and GIF.
Images still not uploading? Contact us and we'll give you a hand!
---
—> Learn about the Page Visual tab