Participants Tab
1. The 'Participants' tab allows you to invite participants, approve/deny participation (if applicable), suspend participants (hide temporarily), and permanently delete participant pages.
NOTE: Participants that are Team Captains are indicated with "CAPT."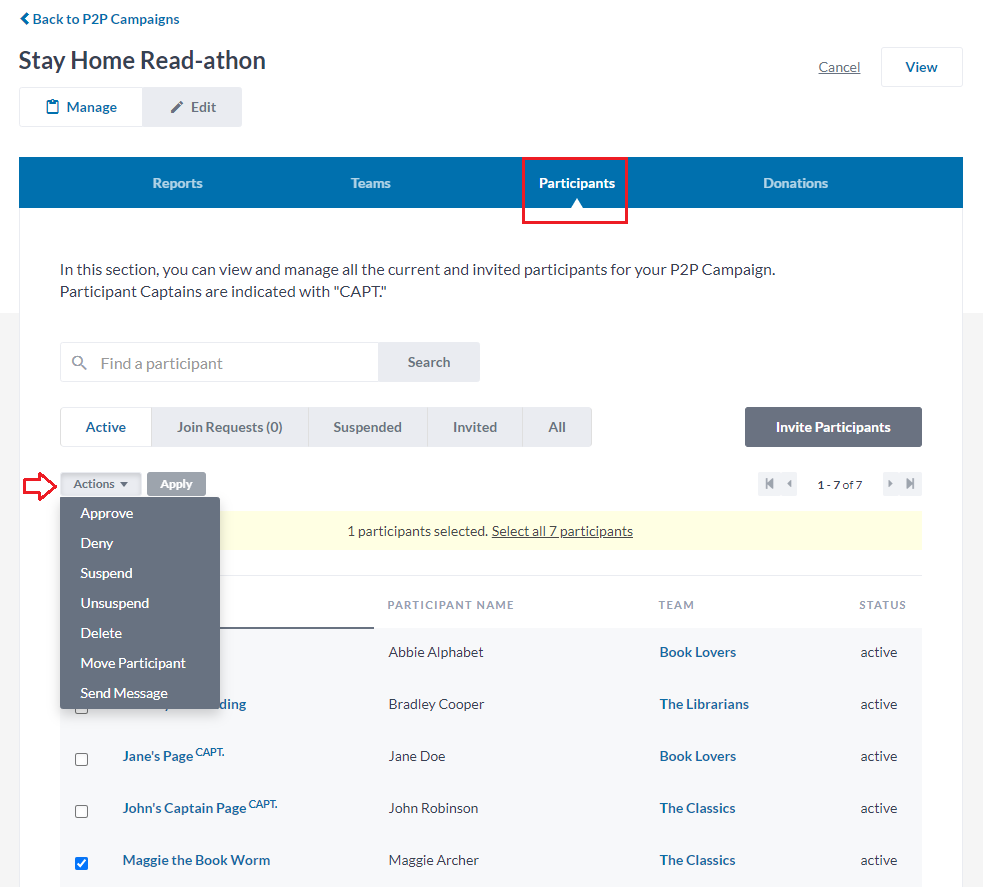 2. You can also send an email message to all participants or to select participants.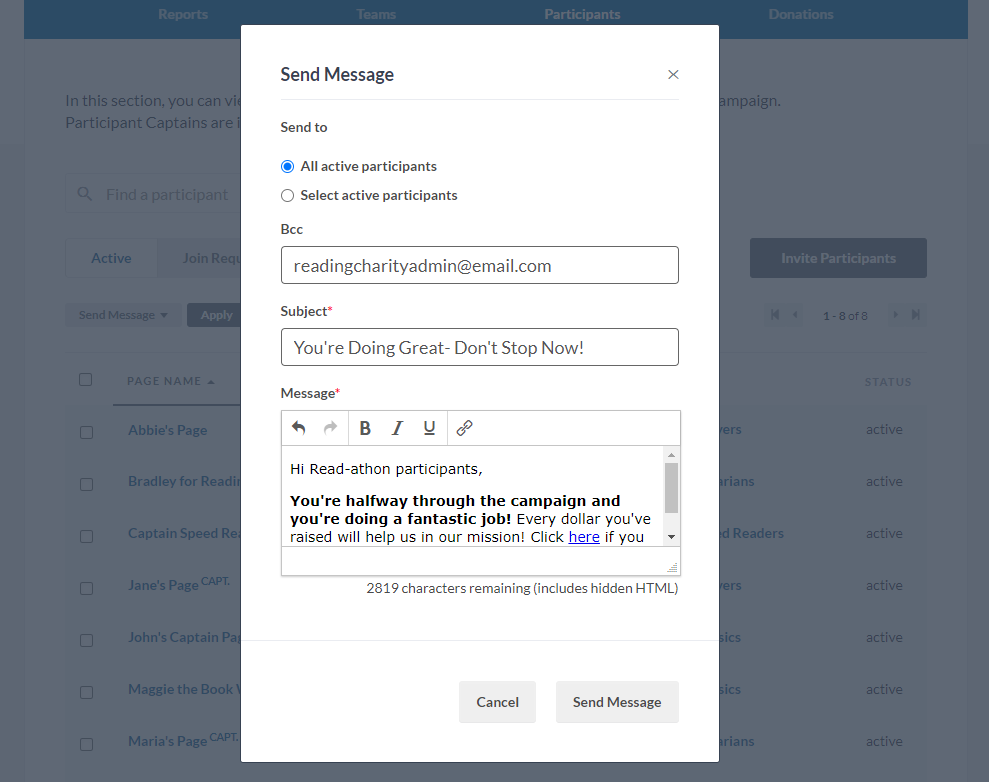 3. Has someone joined the wrong team? Move participants from team to team, or allow an individual fundraiser to join an existing team.
NOTE: A "Team Captain" title cannot be transferred from one team member to another member.