New Donation Form
All charities start off with two pre-created Donation Forms in their account when they sign up for a CanadaHelps Full Fundraising Account. You can edit your existing form or you can create a new donation form. It only takes a couple of minutes! 
NOTE: Your donation form is only visible to someone logged into your charity account. It is not live anywhere until you start sharing it (i.e., on your website, in an email, etc.).
1. Login to your Charity Account and click on the 'Donation Forms' tab.
2. Scroll to the bottom of your screen, where you'll see your charity's two pre-created Donation Forms (regular donations and securities donation forms), which you can 'Edit'.  Otherwise, click on the 'Create New Form' button to create an entirely new donation form.
TIP: Don't  see your Customizable Donation Forms? Make sure you're signed up for a Full Fundraising account. Upgrading from a Basic account is completely free.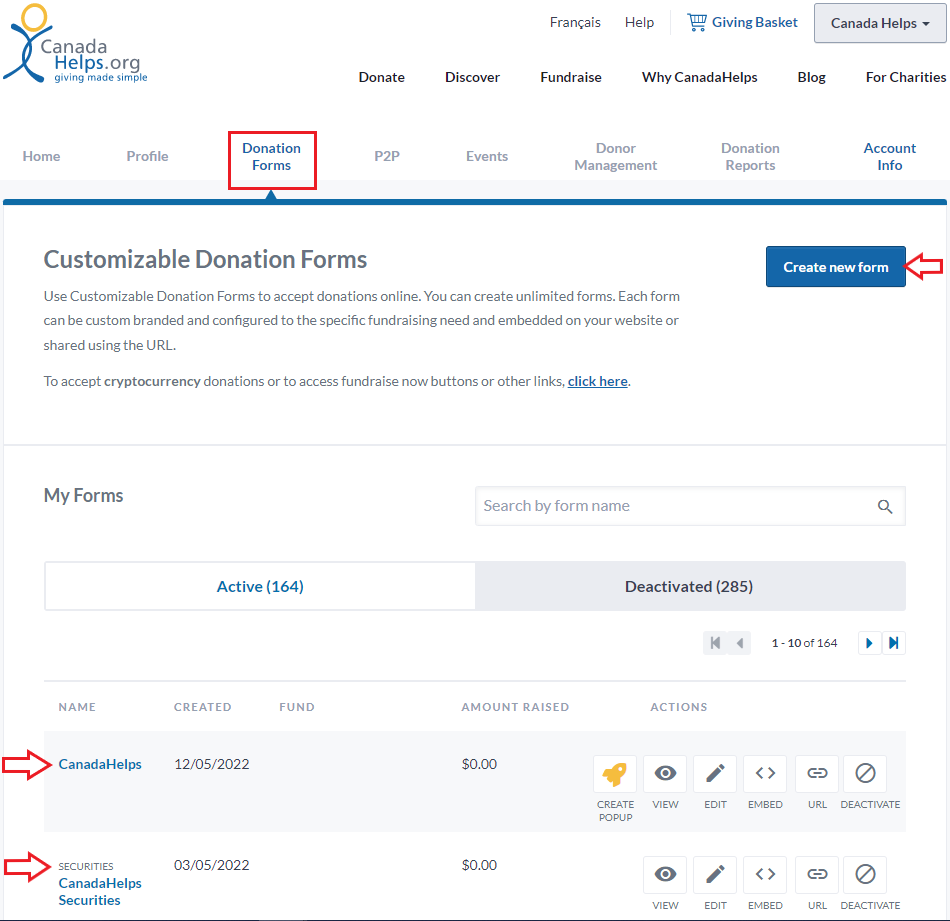 3. After clicking on 'Edit' or the 'Create a New Form' button, you'll find yourself on a screen with a series of tabs to open. All edits to your donation form can be made in one of these tabs.
TIP: You can use the 'Save & View' button to save and view your changes anytime.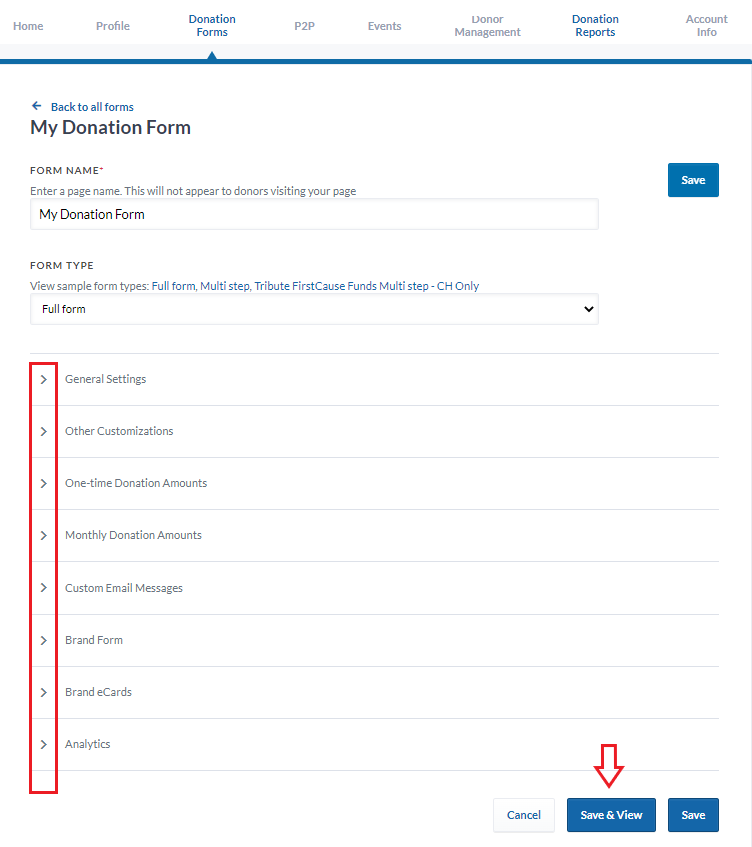 4. The only thing a new donation form needs to be active is a Form Name (only visible to your charity within your account).
5. Use the Form Type drop-down list to select from among 4 donation form types. 
TIP: Click to learn more about creating a Securities donation form.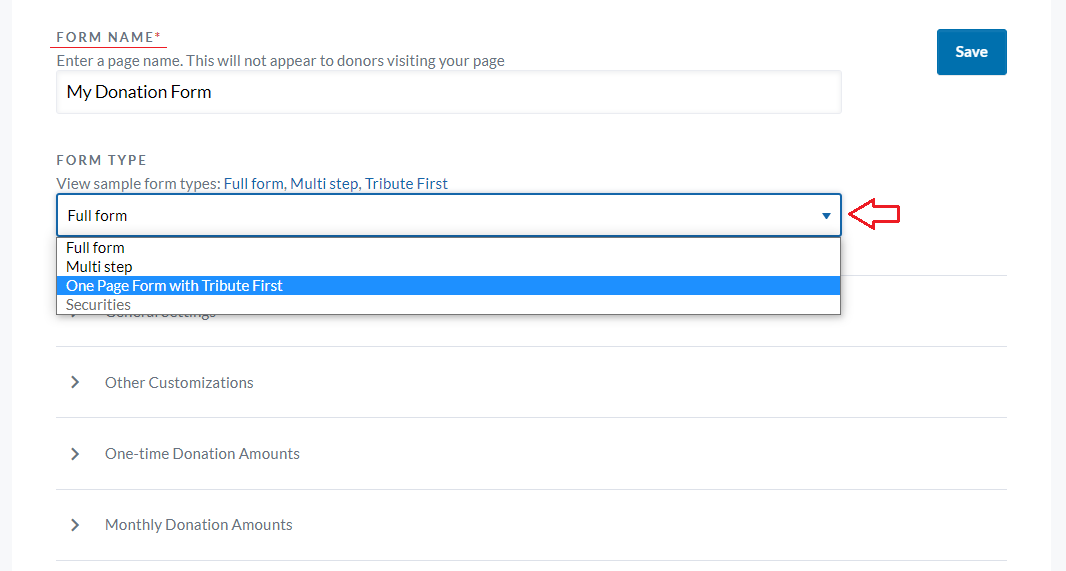 Which donation form type should I use?
That's entirely up to you! Here are some things to consider when choosing your donation form type: