Creating a Securities Donation Form
With a Securities Donation form, donors never have to leave your website to make a gift of stocks/mutual funds.
1. Login to your Charity Account and click on the 'Donation Forms' tab.
2. Click on the 'Create new form' button.
TIP: Before creating a new form, scroll down to the bottom of your screen to make sure there isn't a Securities donation form already created for you!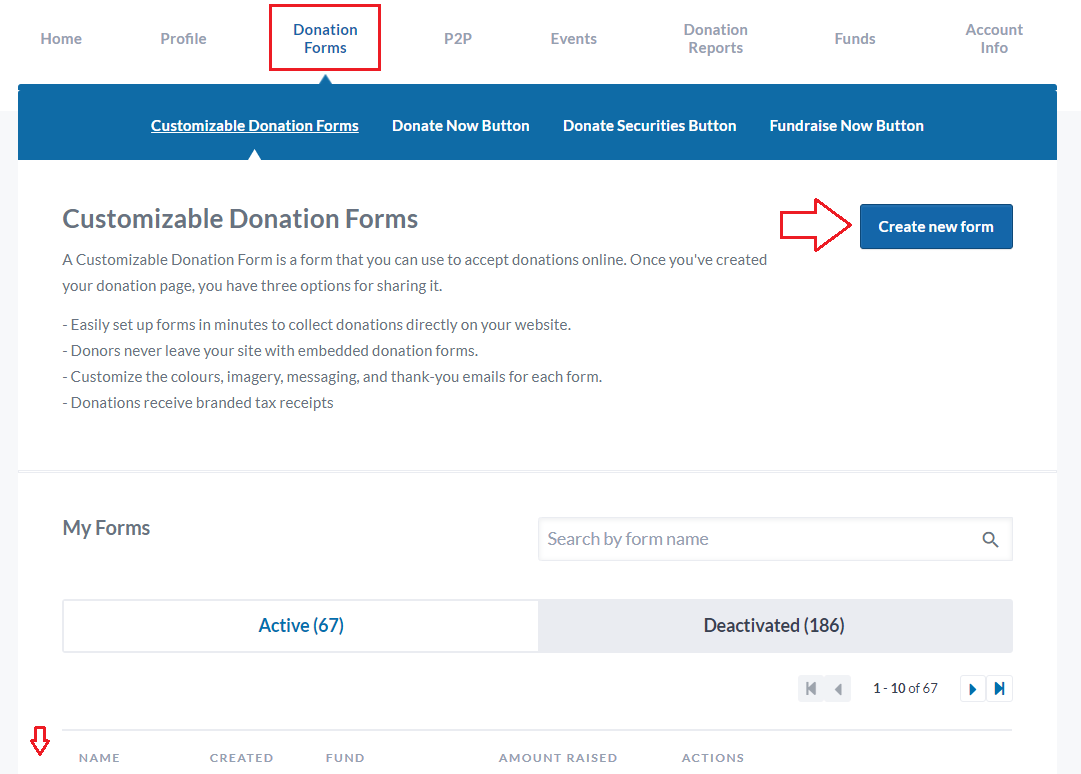 2. Under Form Type, select 'Securities' from your drop-down list.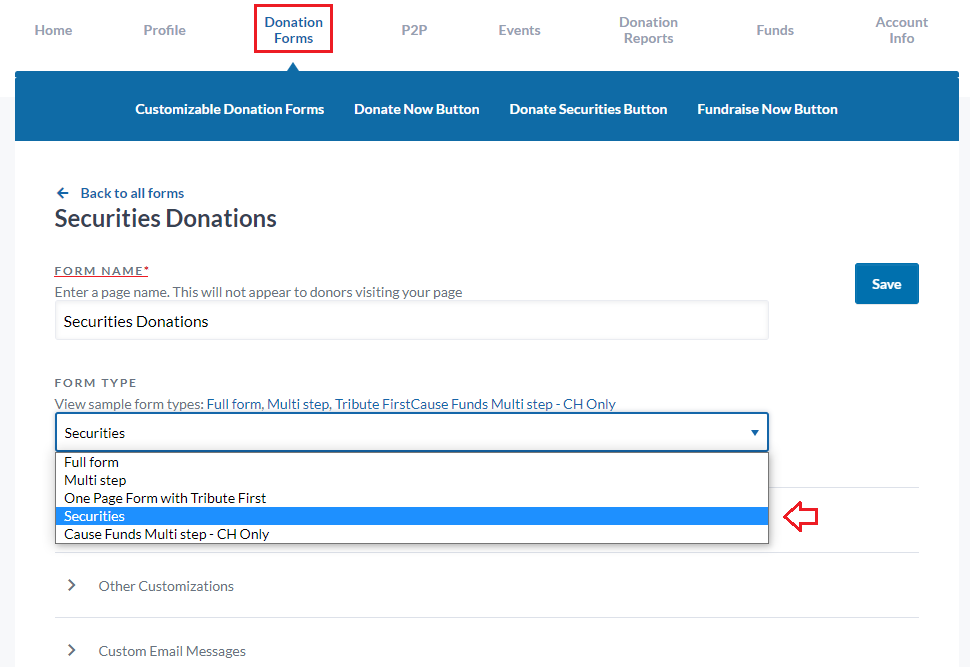 3. Give your securities donation form a name (e.g., Securities Donations).
4. Click on the 'Brand Form' tab and use the colour-picker to match the colours of your donation form to your website or branding.  Click 'Save'.
NEXT STEPS: Learn how to add your Securities donation form your website.