[Donor Management System] Navigating the Home Tab & Dashlets
Overview
Every time you log in, you will be directed to the Home Tab of the DMS.
The Home Tab can be customized by each unique user by selecting Configure Your Dashboard.
---
Dashlets
Dashlets are mini-reports that contain insights about your Contacts, Contributions and Activities.
You will be directed to select from the available Dashlets you wish to see when logging in to the DMS.
---
Customize Your Dashlets
1. Click on Configure Your Dashboard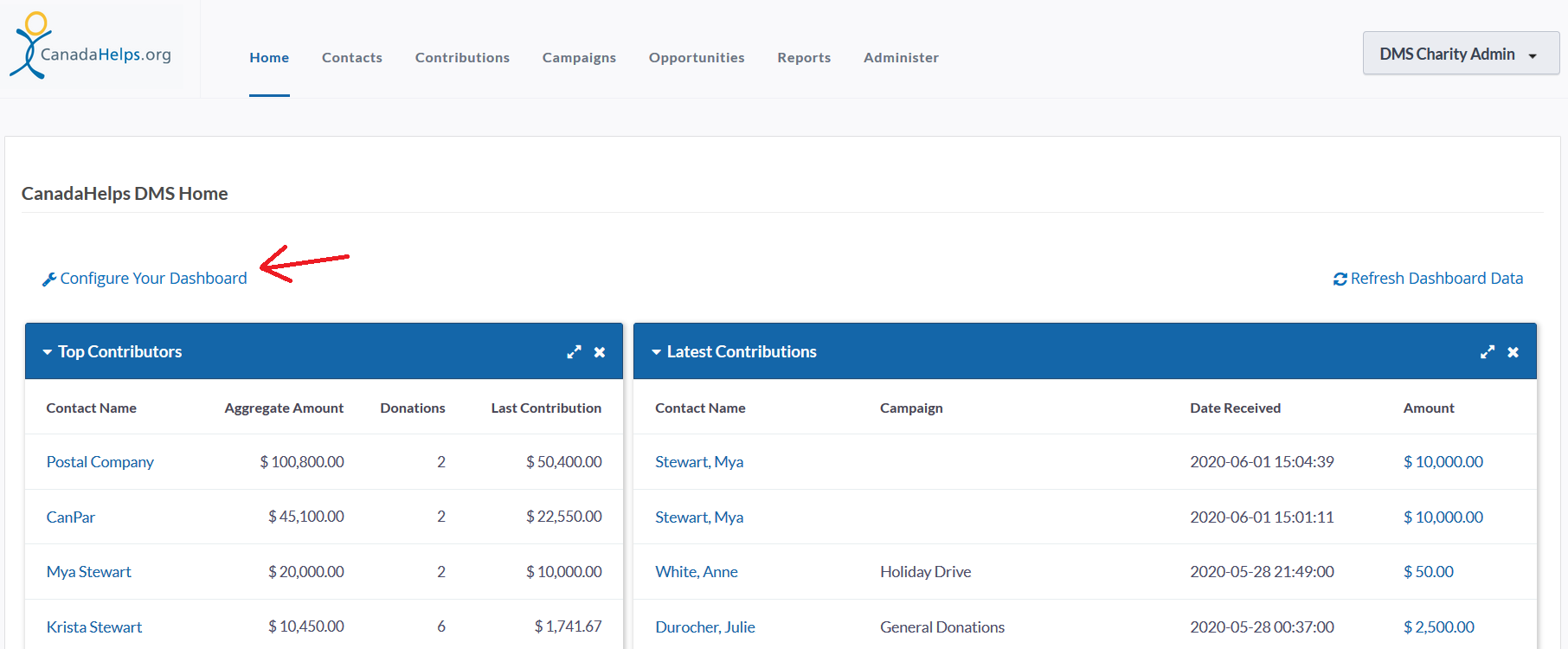 2. Drag the Dashlet from the list of Available Dashlets into the boxes labelled Left Column or Right Column.
3. When you have selected which Dashlets you wish to see on your Home Tab, press Done.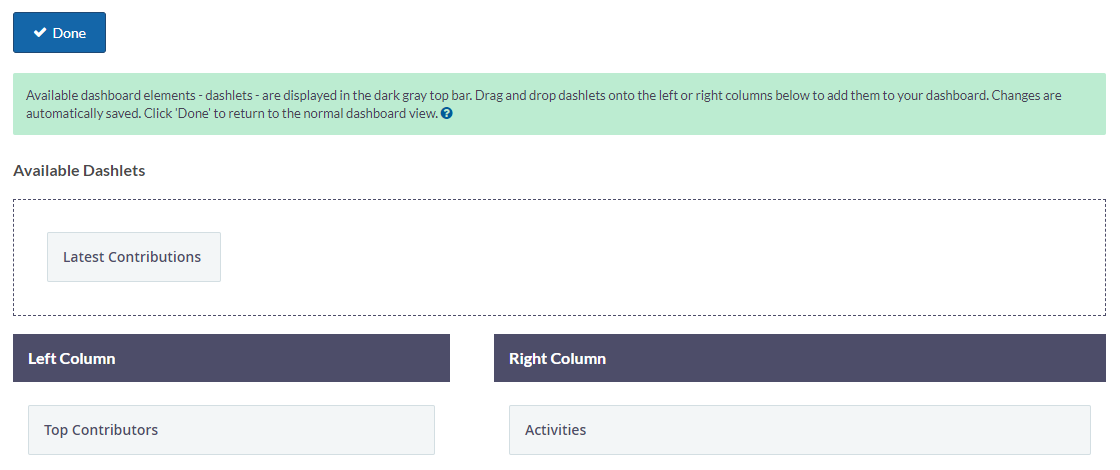 4. This will redirect you back to your Home Screen with the addition of the newly customized Dashlets.