[Donor Management System] Navigating the Campaign Details
After adding a Campaign, you can see all of its details for your reference.
---
Finding the Campaign Details
1. Go to the Campaigns Tab and search for the Campaign you wish to view
2. Click on the name of the Campaign to access its Details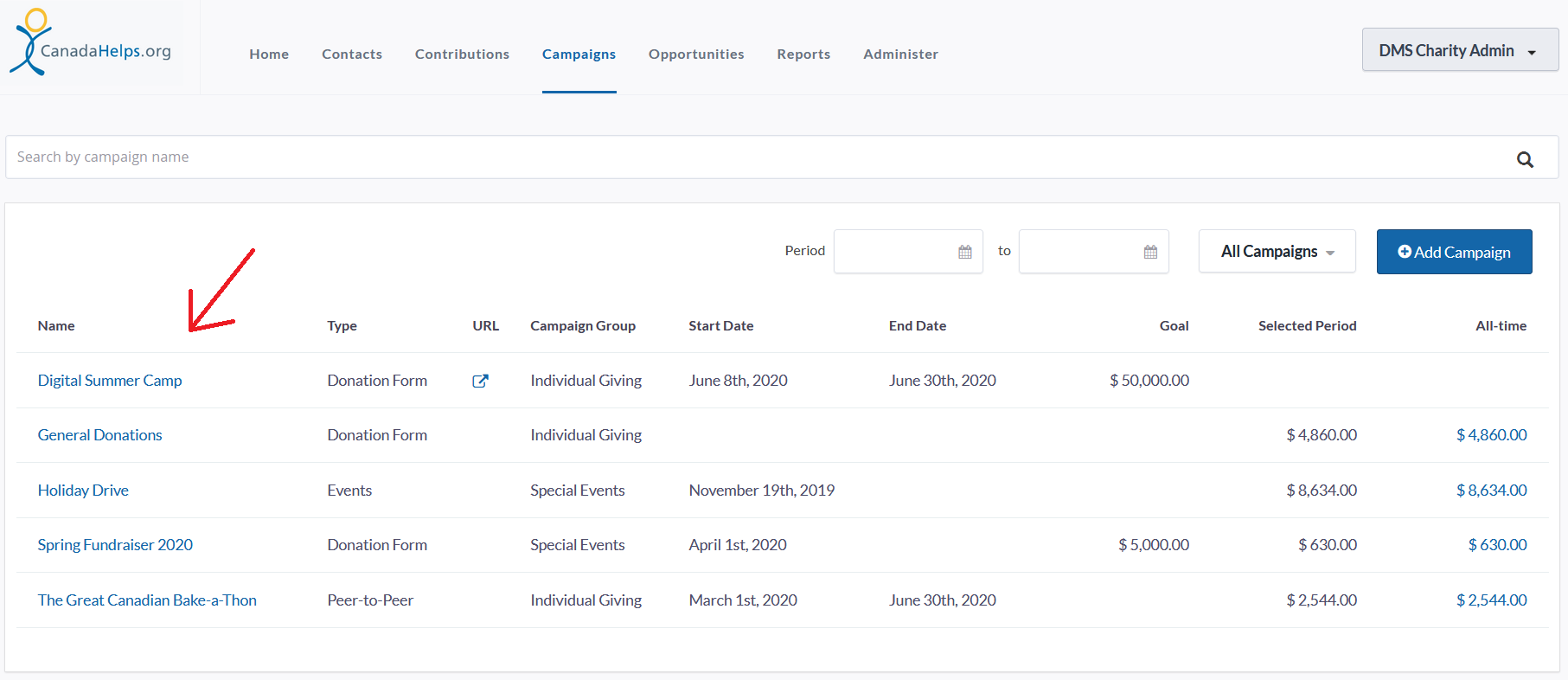 3. You will then be directed to the Campaign Details page where you can see all the information from that Campaign.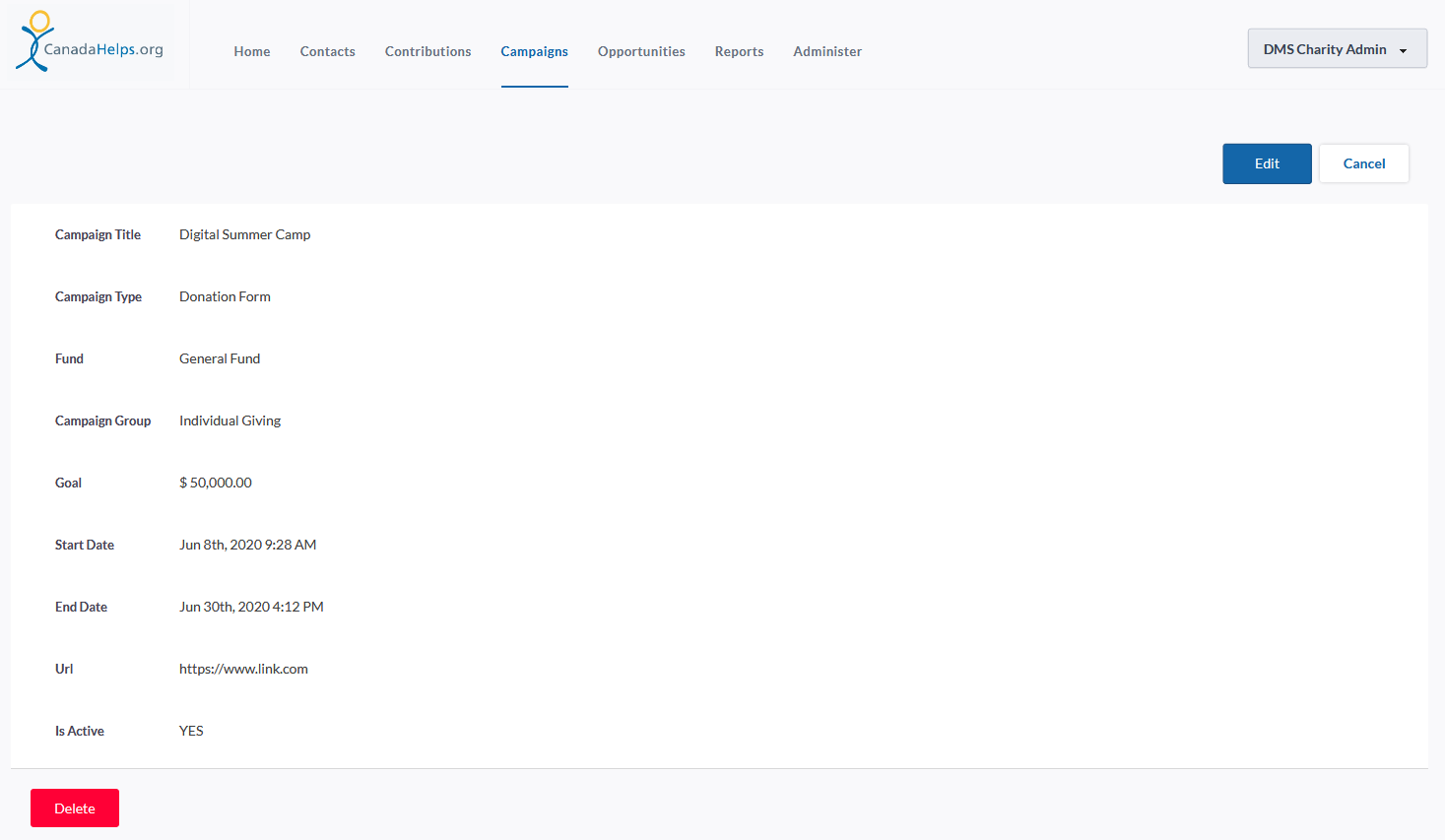 ---
Fields
Campaign Title: the name of the Campaign.
Campaign Type: the Type of the Campaign (i.e. Charity Profile, CH Campaign, Donation Form, Events and P2P).
Fund: the Fund associated with the Campaign.

Campaign Group: used to organize a group of Campaigns (e.g. Holiday Events).
Goal: a monetary goal for your Campaign.
Start Date: the date and time your Campaign is set to start.
End Date: the date and time your Campaign is set to end.
URL: The URL linking to your Campaign's landing page.
Is Active: indicates that your Campaign is active.
Note:
Campaigns coming from CanadaHelps.org that are Inactive won't be automatically marked as Inactive in the DMS.
Since you might still be receiving recurring donations from these Inactive CH.org Campaigns, the same Campaign in the DMS needs to be Active to receive those donations.
If you don't have any other recurring donation for a CH.org Campaign, you can mark the DMS Campaign as Inactive.
Important: If you delete a campaign originally created in your CH.org account, it will not be deleted in your DMS. This action will be overridden the next time we sync your CanadaHelps data into your DMS.
Instead, you must modify this CanadaHelps-campaign in your DMS and mark it as Inactive.