[Donor Management System] Modifying the Default Tax Receipt PDF Message
When issuing, re-issuing and cancelling Tax Receipts, you have the option to download or send via email PDF Receipts to your Contacts.
This article will cover how to modify the PDF Message at the top of the Tax Receipt itself.
–> Learn how to modify the Default Tax Receipt Emails instead
---
Default PDF Message
The default PDF Message sent through the DMS looks similar to this: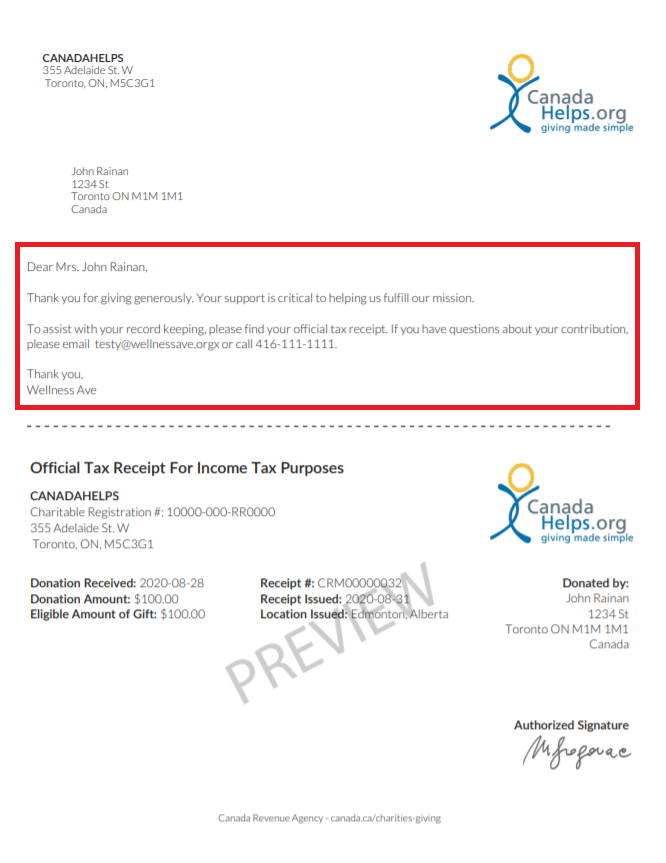 Although you can continue to use the default messages, you can modify them to your satisfaction.
---
Considerations
You will still have to Thank your Donor in order to flag a Contribution as "Thanked".
You can only have one single PDF Message when issuing, re-issuing and cancelling Tax Receipts.
The same Tax Receipt PDF Message will be used for issuing, re-issuing and cancelling Tax Receipts. You can't use different PDF Messages for each different action at this moment.
To update your phone and email, you will need to modify your Organization Information.
The HMTL Editor for the default PDF Message only supports Source Code editing at this moment and not rich-text editing as seen on Email Templates.
---
Modifying the Default PDF Message
1. Go to the Administer Tab
2. Under Communications, select Message Templates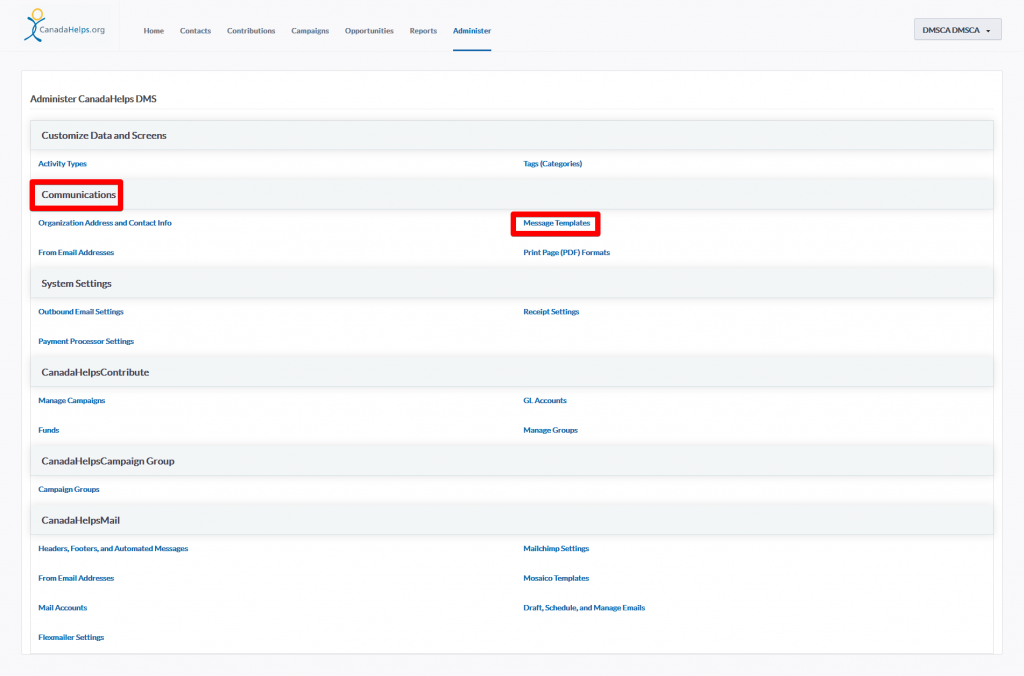 3. On the next page, select System Workflow Messages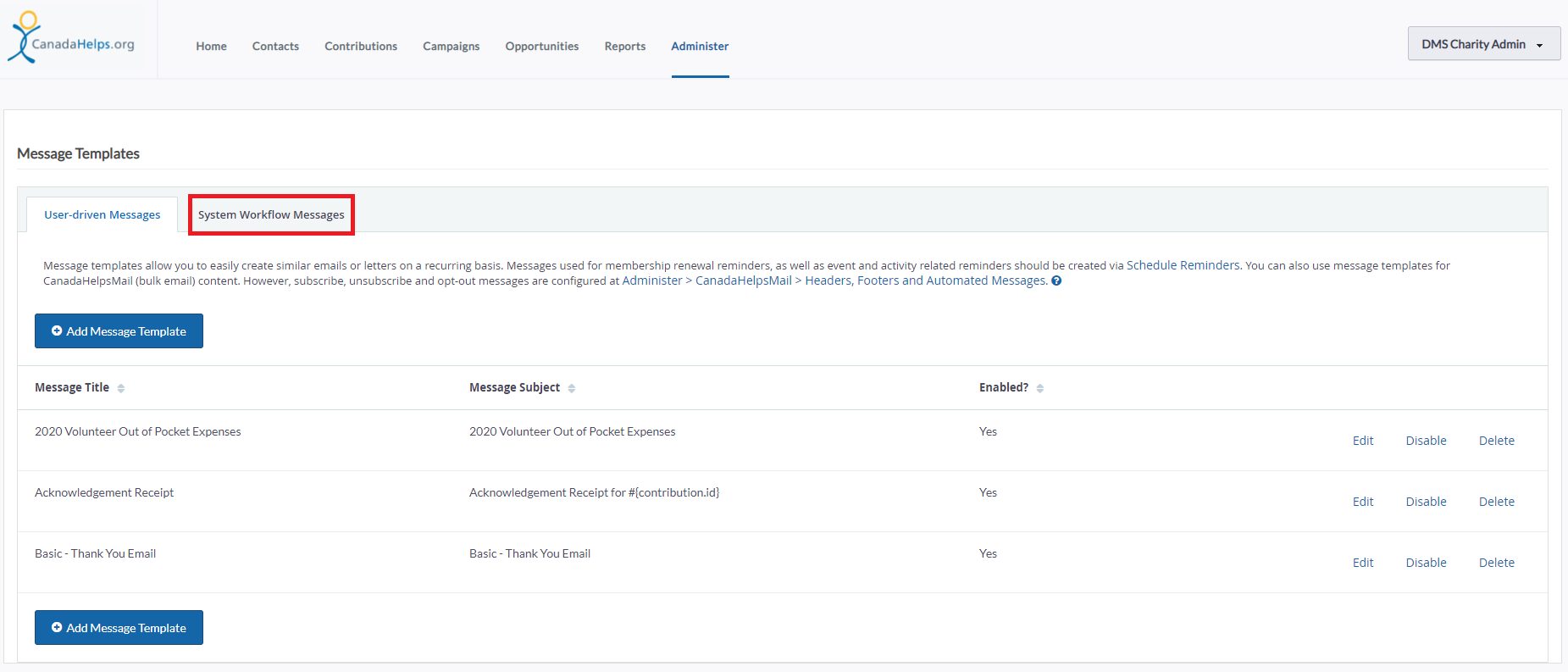 4. Then, you will see a list of all Default Messages in the DMS
5. Select Edit for CDN Tax Receipts – Thank you Note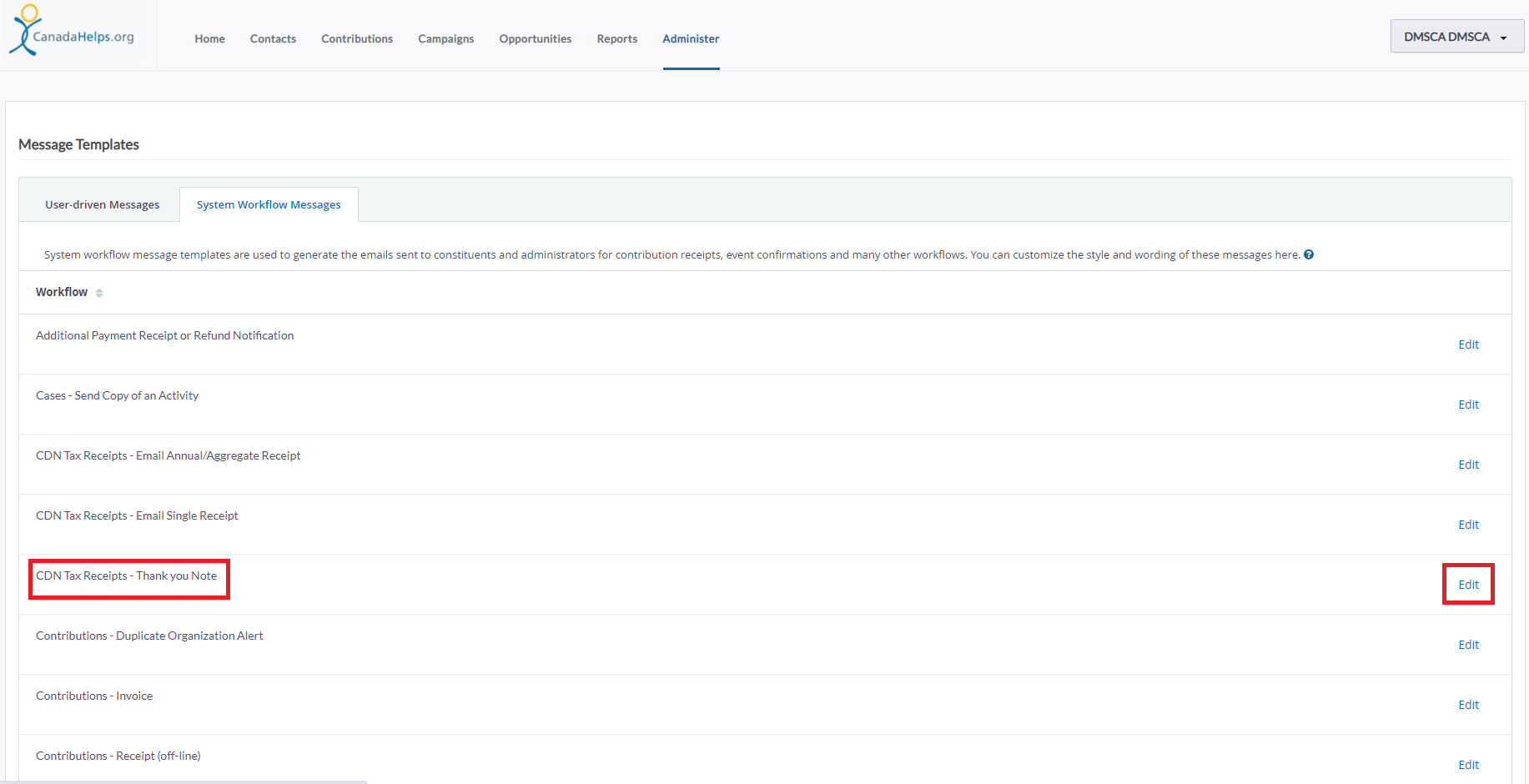 6. You will then be able to edit the default Tax Receipt PDF Message: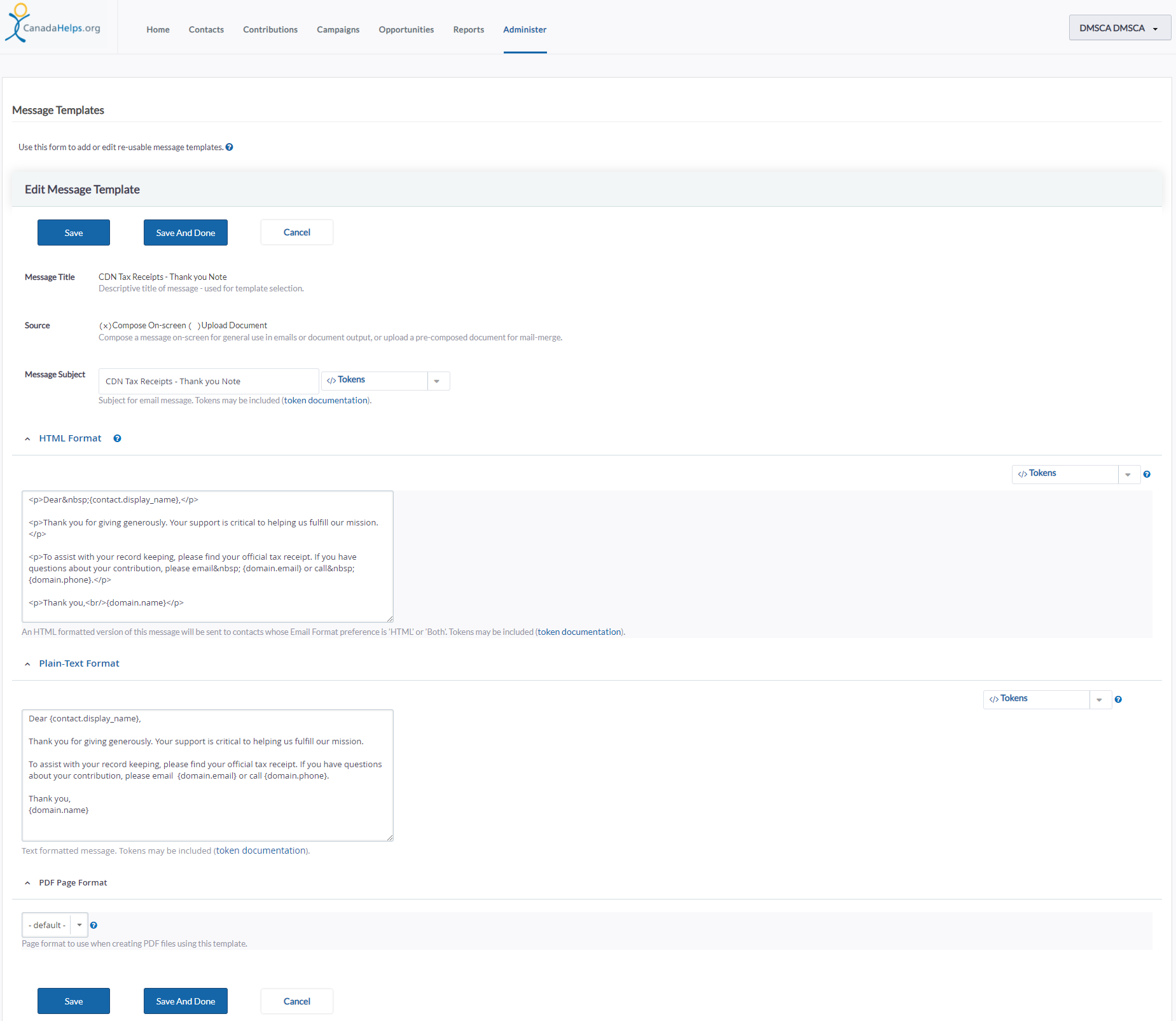 Message Subject: leave this as the default value.
HTML Format: edit this Default Message using HTML code. The character limit is 360 (not including the HTML code).
Plain-Text Format: leave this as the default value.
Tokens: cycle through a list of merge tags to help you when sending emails / merging letters (e.g. "Hi contact.first.name") on HMTL Format
PDF Page Format: leave default selected for better PDF merge.
7. When ready, select Save to finish or Save and Done to finish and go back to the Message Templates page.