[Donor Management System] Modifying your Organization Information
You are able to update or change your Organization's details in the DMS at any time.
This information can be used on your Tax Receipt Message and Templates.
---
How to change your Organisation's information in the DMS

1. Go to the Administer Tab
2. Select Organization Address and Contact Info.

2. On the next page, you will have the opportunity to update the following fields: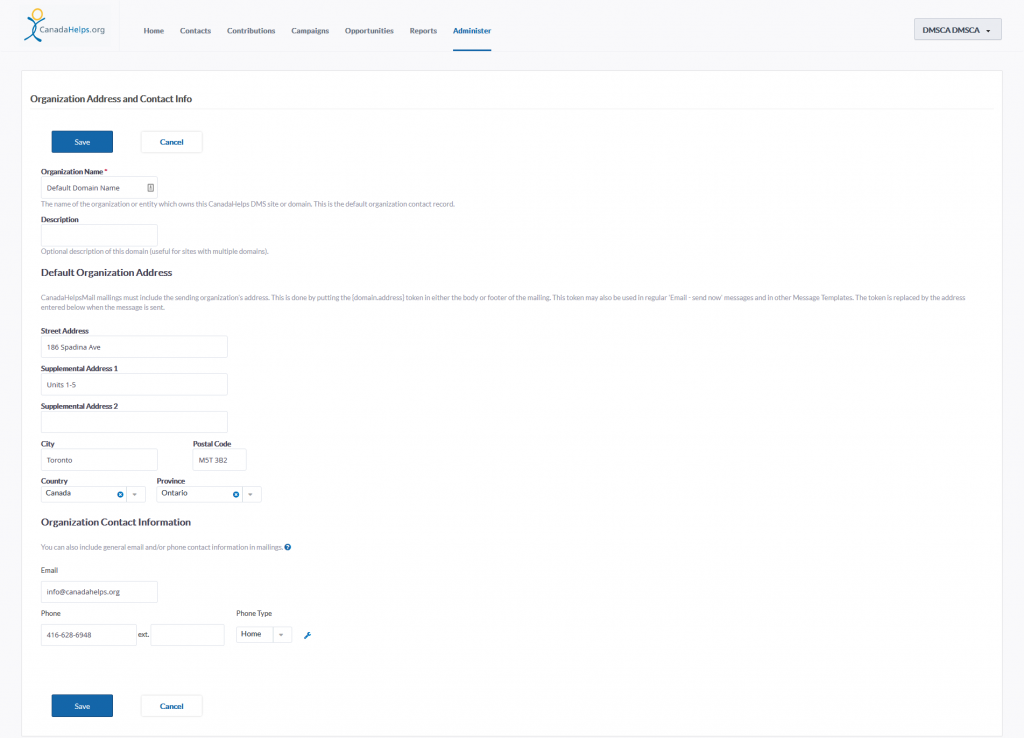 Organization Name: The name of your organization.
Description: A description of your organization.
Street Address: The address of your organization.
Email: The main contact email address associated with your organization.
Phone: The main contact phone number associated with your organization.
3. Once you have completed the required fields, select the Save button to save this updated information in your DMS.