[Donor Management System] Issuing a Corrected Tax Receipt
If you issue a Tax Receipt with any mistakes or wrong information on it, you can easily cancel it and reissue a corrected Tax Receipt through the DMS.
Important: Please follow the instructions below to ensure that you remain compliant with the Canadian Revenue Agency (CRA) when correcting a Tax Receipt.
---
Issuing a corrected Tax Receipt
1. To maintain compliance with the CRA, first cancel the incorrect Tax Receipt. You will need to keep a copy of the cancelled Tax Receipt for your records

2. Then, modify the same Contribution and change its Contribution Status to Cancelled.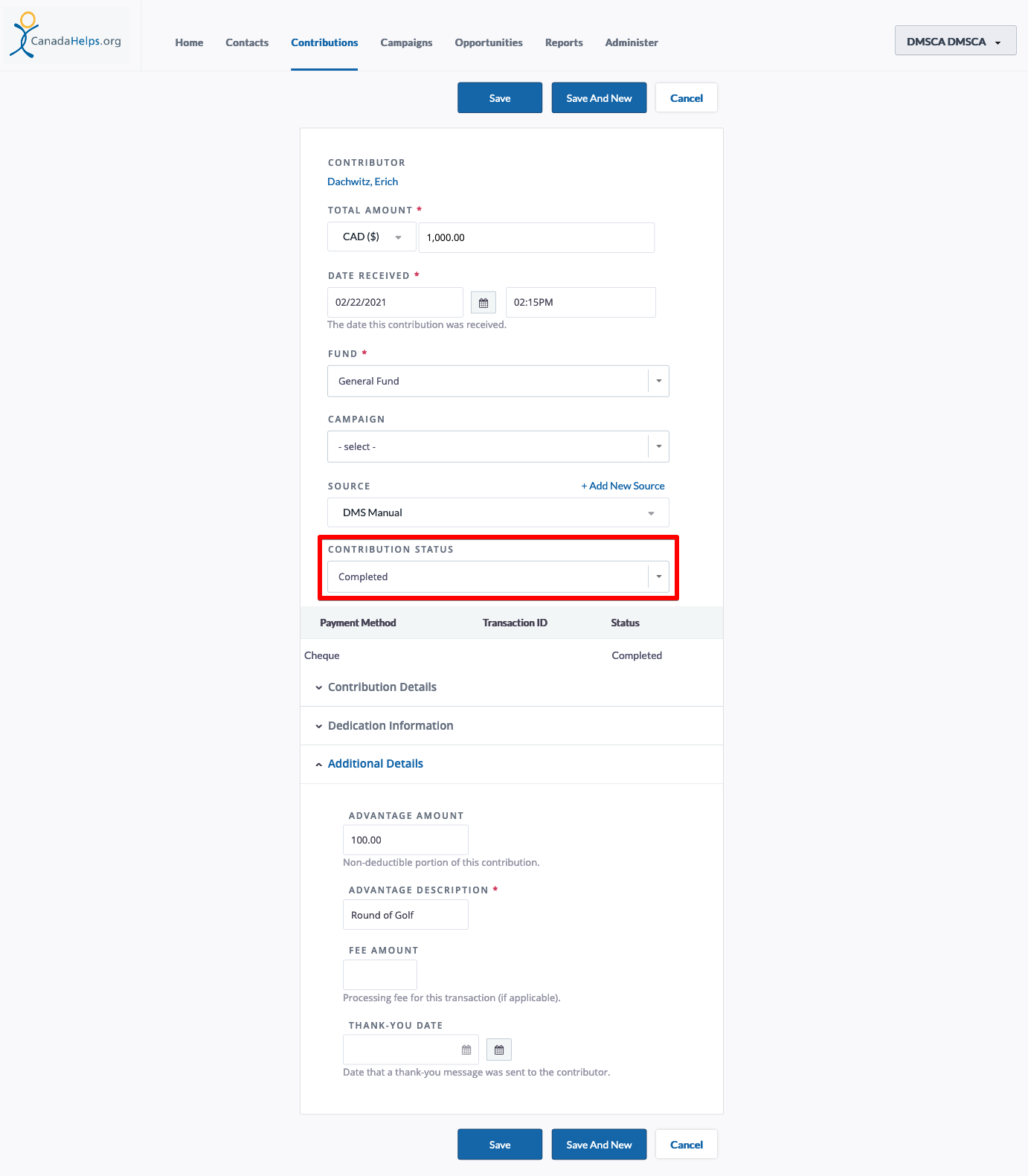 3. Add a new Contribution, making sure that all of the Contribution details are correct. You can modify any incorrect Contact information before issuing a corrected Tax Receipt
4. Issue a Tax Receipt for the corrected Contribution.
---
Reporting and Double Counting
The DMS prevents any wrong Receipt and Contribution from being double-counted on your Reports:
Contributions that have their Status as Cancelled will be filtered out from your Reports.
You can also filter them manually by Contribution Status.