[Donor Management System] How to Clone a Bulk Email Mailing
The DMS has a built-in bulk email tool that can be used for your newsletters, announcements and any mass communications with your Contacts and donors.
Bulk Email Mailings are the mass emails that you send to these Contacts.
—> Start by learning how to craft and send a Bulk Email.
---
Re-Using Your Bulk Email Mailing
Once you've successfully created and sent your Bulk Email, you can now re-use it.
1. Go to the Administer Tab
2. Under CanadaHelpsMail, select Draft, Schedule, and Manage Emails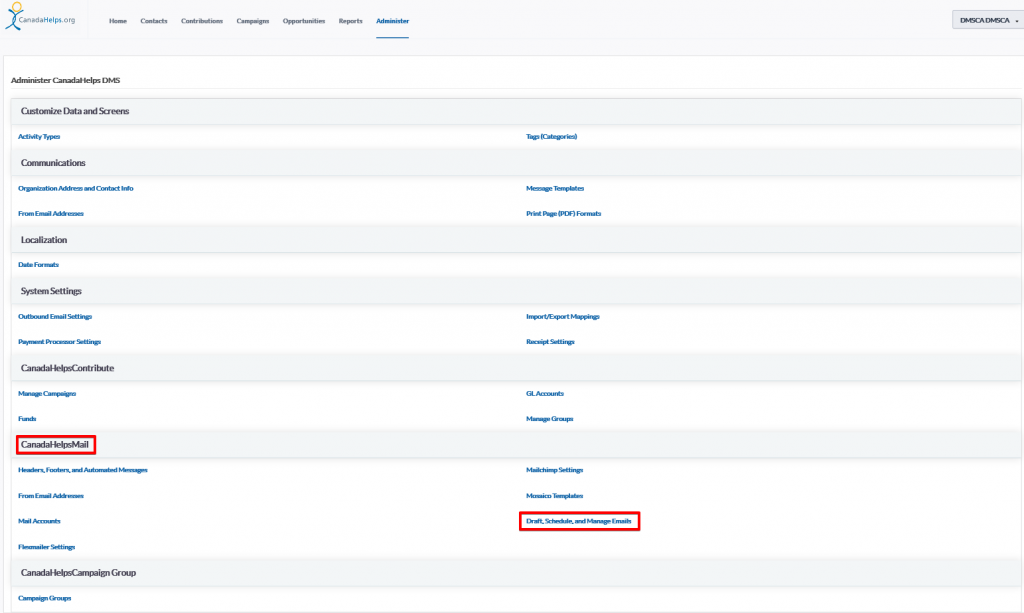 3. On the next page, you will see a list of all of your previously-sent Mailings with a Re-Use button next to Report for each Mailing.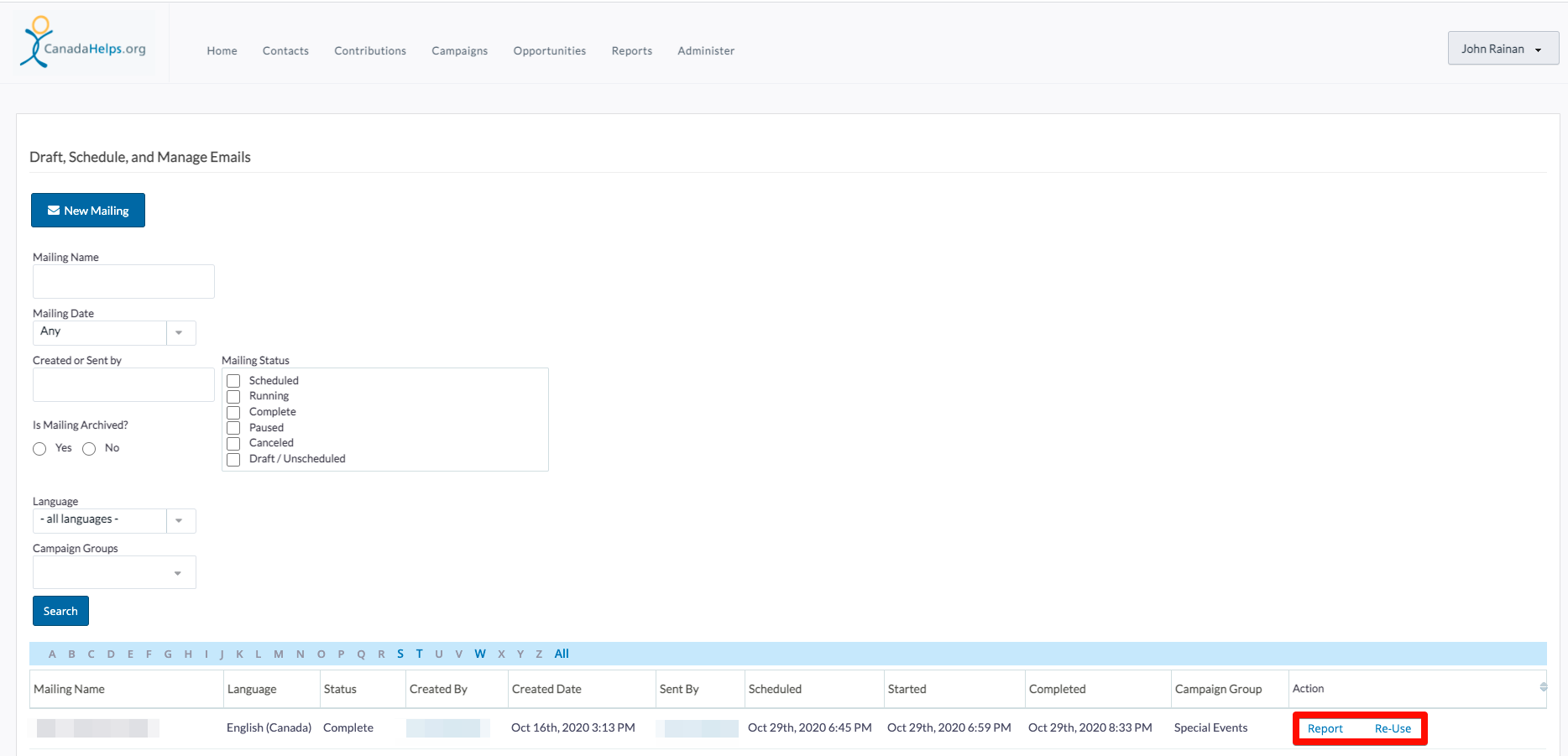 4. Select Re-Use to start crafting a duplicated version of your desired Mailing.
5. This will duplicate the whole Mailing, and you will be able to change its information at any time.