[Donor Management System] How to Clone an Email Template
The DMS has a built-in bulk email tool that can be used for your newsletters, announcements and any mass communications with your Contacts and donors!
Important: For the moment, you can only save your Email design as a template after having sent the email at least once.
—> Start by learning how to craft and send your Bulk Email.
---
Re-Using Your Email Template
Once you've successfully created and sent your Bulk Email, you can now re-use it as a template.
1. Go to the Administer Tab
2. Under CanadaHelpsMail, select Draft, Schedule, and Manage Emails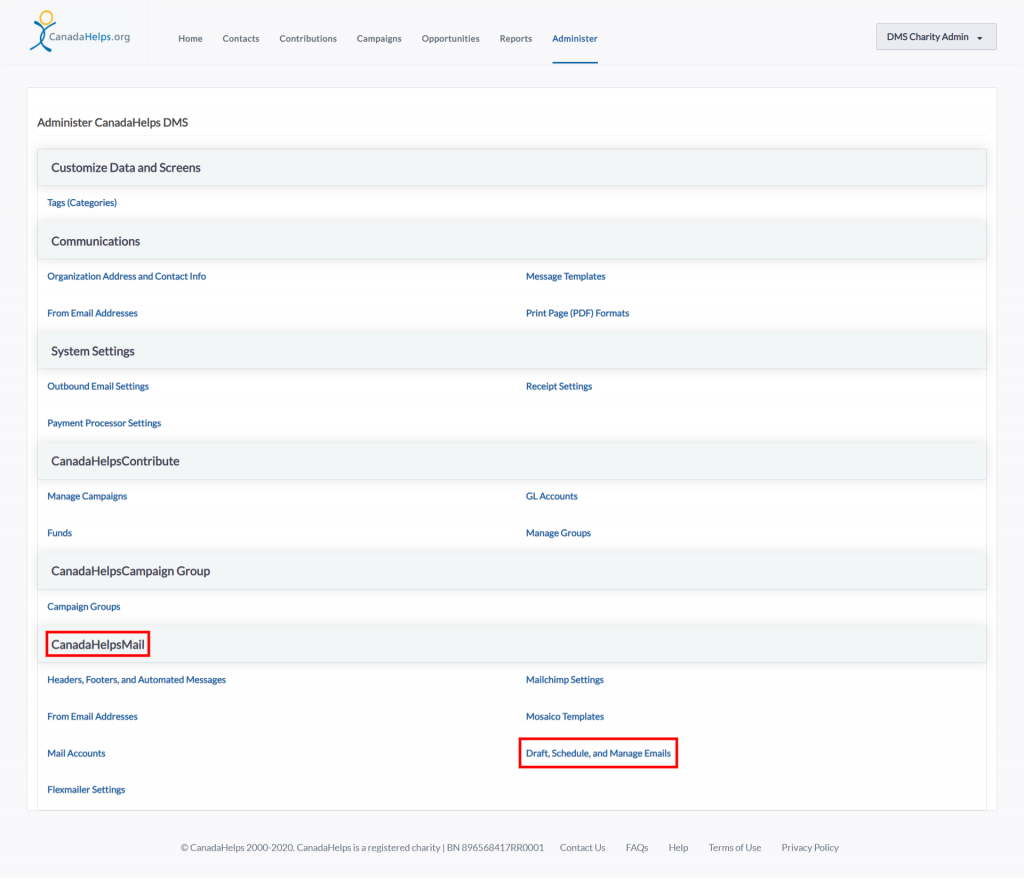 3. On the next page, you will see a list of all of your previously-sent Mailings with a Re-Use button next to Report for each Mailing.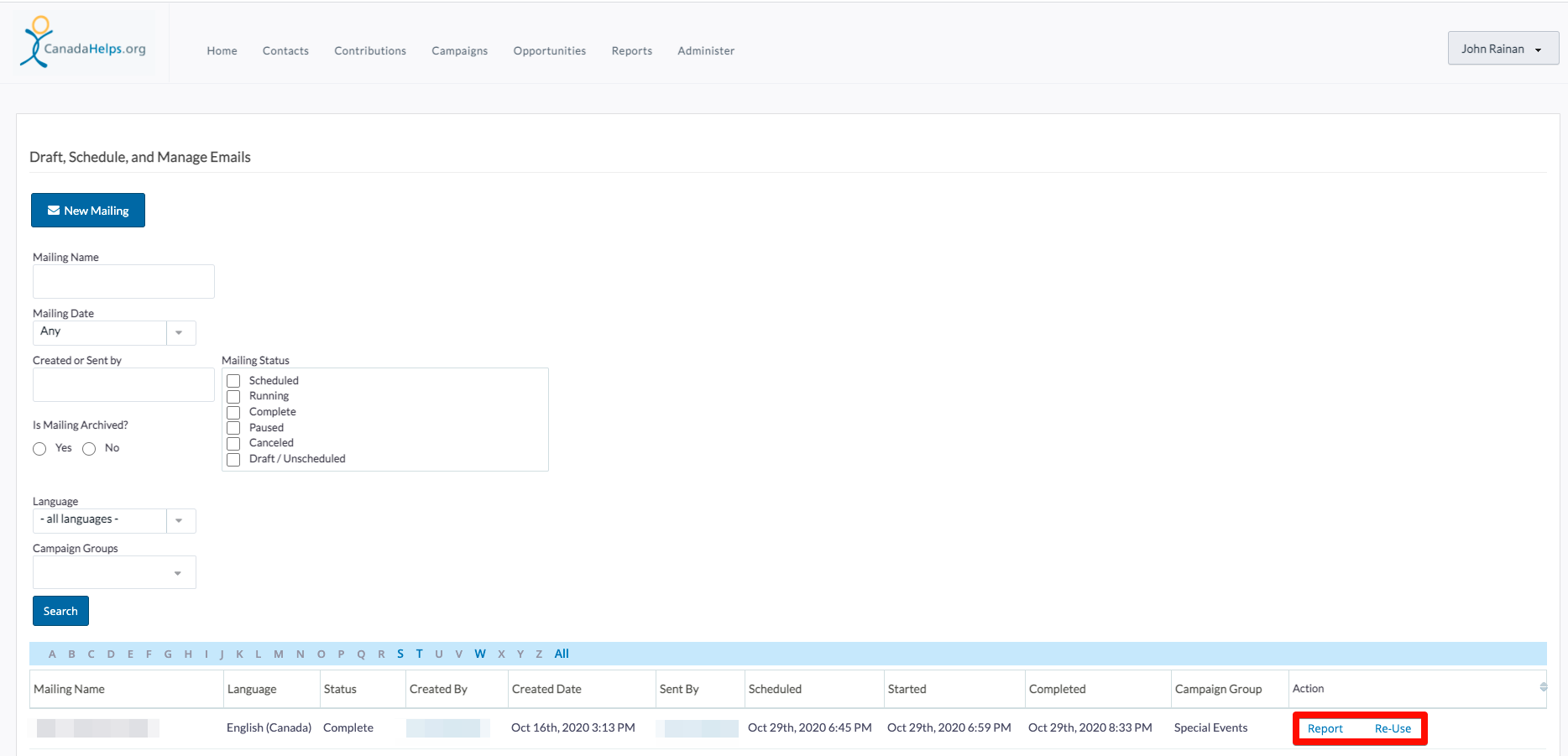 4. Select Re-Use to start crafting a duplicated version of your desired Mailing.
5. This will duplicate the whole Mailing, and you will be able to change its information at any time.