[Donor Management System] Navigating a Bulk Email Report
Once you've sent out a bulk email to your Contacts, you can view detailed reports about the mailing.
—> Learn how to send a bulk email to Contacts
---
Viewing Your Bulk Email Reports
1. Go to the Administer Tab
2. Under CanadaHelpsMail, select Draft, Schedule, and Manage Emails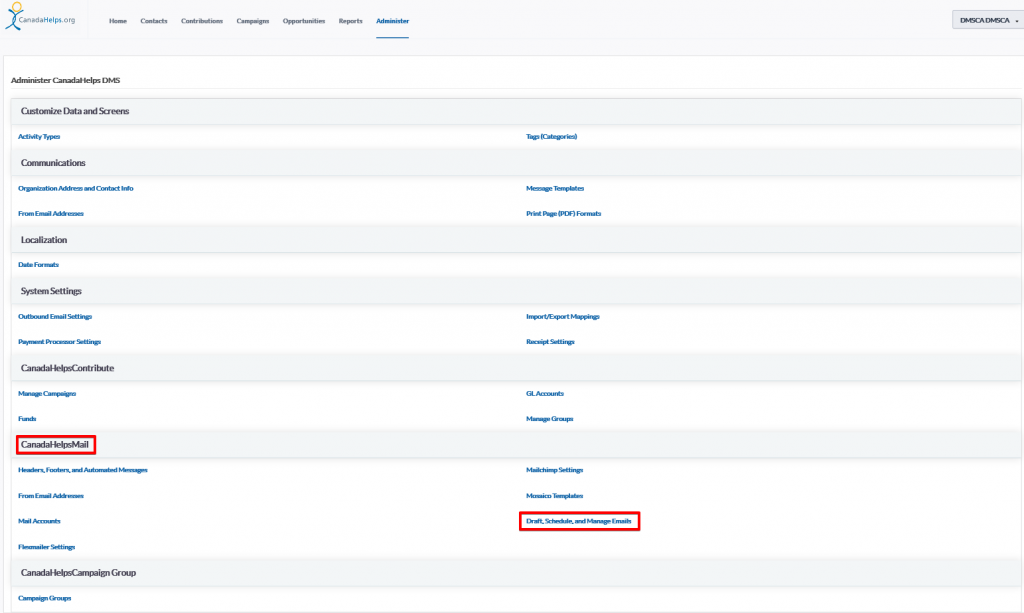 3. You will then see a list of all of your Mailings. Select Report beside the mailing in which you wish to view a report.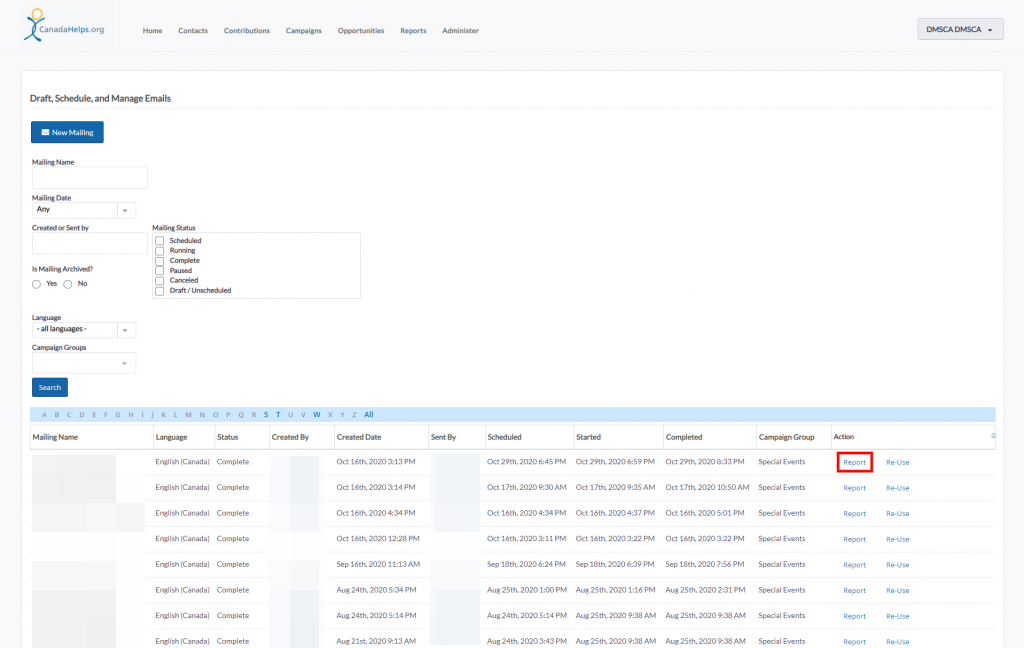 4. On the next page, you will see the contents of the Bulk Email Report:
Delivery Summary: provides an overview of the mailing's delivery performance.
Recipients: lists any DMS Groups to which the mailing was sent.
Click-through Summary: details the mailing's click-through rates.
Content / Components: allows you to view and edit the various components of your mailing.
Mailing Settings: view the basic information relating to your mailing.