[Donor Management System] Adding Custom Reports
The DMS has Standard Reports in which you can customize their Filters and Columns. However, even with these customizations, you are still working within the same Reports.
This article will cover how you can build completely new Reports to suit your needs.
---
Adding a New Report
1. Go to the Reports Tab
2. Select New Report

3. On the next page, you will see a list of Report Templates organized by Contribution, Contact, Mail and Opportunity

4. Select your desired Report Template section to expand all of the Report Templates within it

5. Select the name of the Report Template you want to build your New Report from

Note: By selecting Existing Report(s), you will see all the Reports that were created from that specific Report Template.
6. Next, you will be able to customize your New Reports with:
7. After customizing your New Report, select View Results

8. Once satisfied with your New Report, select Actions and then Save a Copy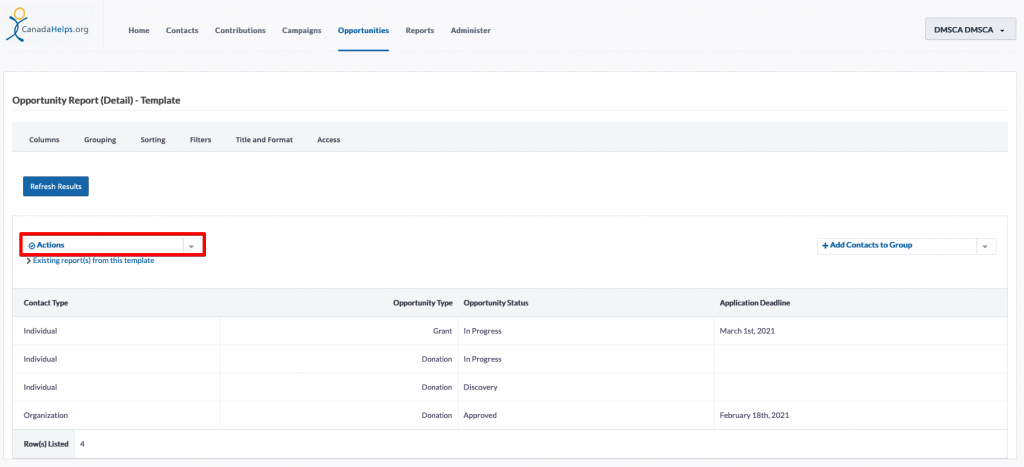 9. Give your new Report a Report Title and then select Continue

10. Your Custom Report will be saved in your Reports Tab, under its designated Report Section.