[Donor Management System] Deleting a Single Contribution
This article covers how to delete a single Contribution. If you want to delete multiple Contributions at once, please contact your Onboarding Specialist.
How to delete a Single Contribution
1. Go to the Contributions Tab and search for the Contribution you wish to delete
2. Select the Contribution's Amount to see its Details

3. On the Contribution Details page, scroll down to the bottom and select Delete Contribution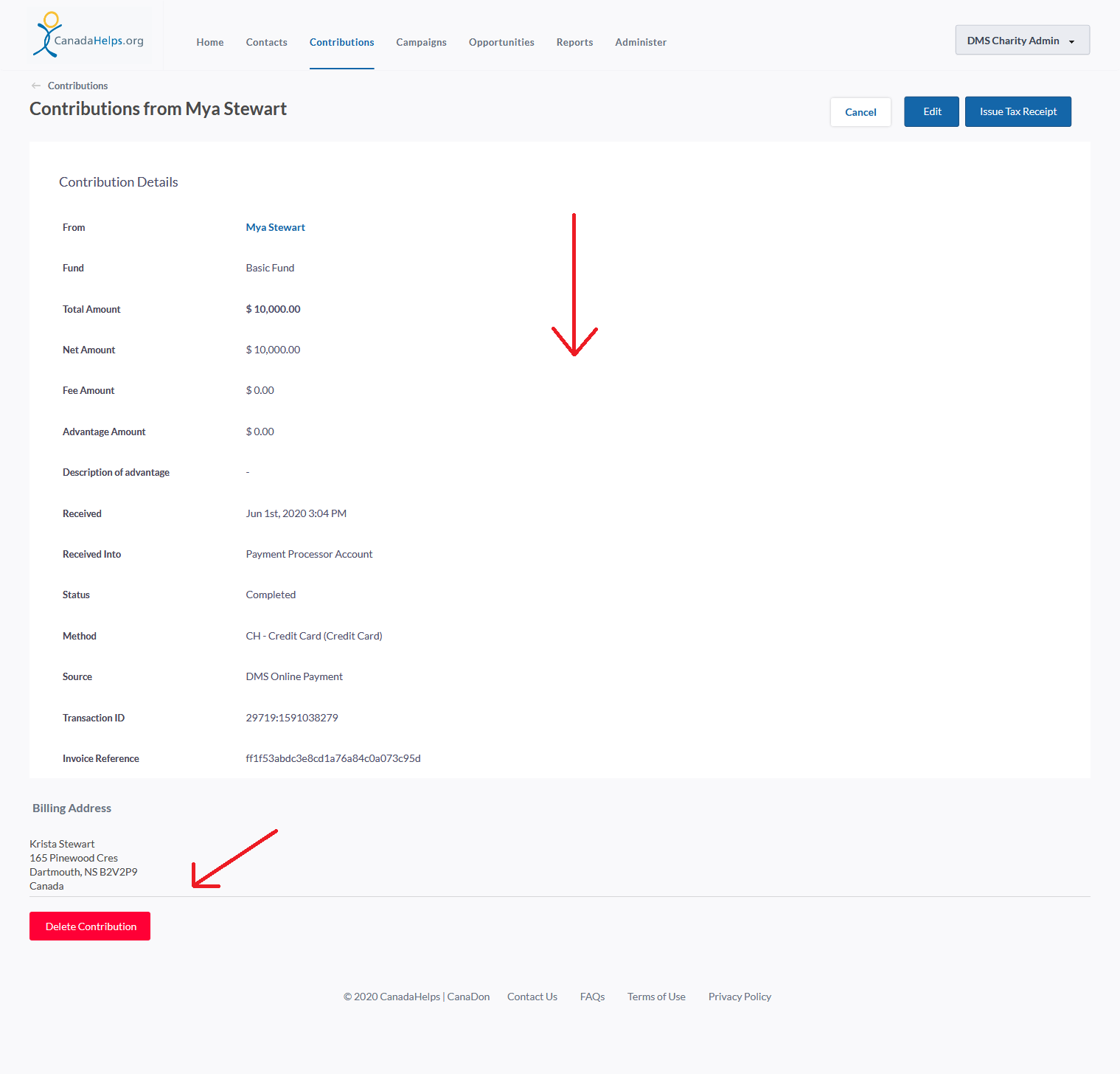 4. You will have to confirm you want to delete this Contribution. When ready, select Delete.

Note: this action cannot be reversed.