[Donor Management System] Configuring your MailChimp Settings
If you want to start using the DMS MailChimp Integration, you can easily connect your MailChimp account with your DMS using the following steps.
—> If you've already connected your MailChimp account, you can Sync DMS Groups with it.
---
1. Go to the Administer Tab
2. Under CanadaHelpsMail, select Mailchimp Settings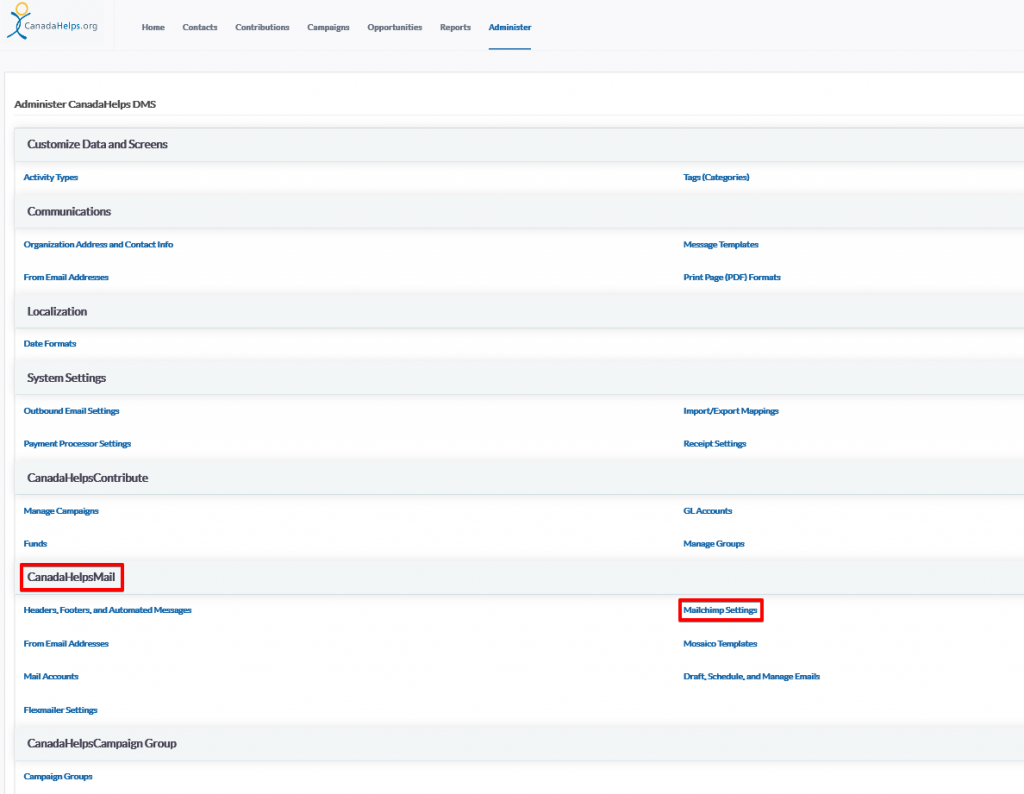 3. On the next page, you will have to enter the following information from your MailChimp Account:

4. Once you're finished, select Save & Test

5. If everything was set up properly, the DMS will give you a confirmation message on the top right with your MailChimp login information.