[Donor Management System] Cancelling a Single Tax Receipt
After issuing a Tax Receipt, you can easily cancel it. To prevent mistakes, you are only able to cancel a single Tax Receipt at once.
–> Learn how to modify the default Tax Receipt Email
---
Cancelling a Single Tax Receipt
1. Go to the Contributions Tab
2. Search for the specific receipted Contribution you wish to cancel the Tax Receipt for

3. Select the specific Contribution Amount

4. On the next page, select Issue Duplicate Tax Receipt at the top right. This will not issue a duplicate receipt (this label will be updated).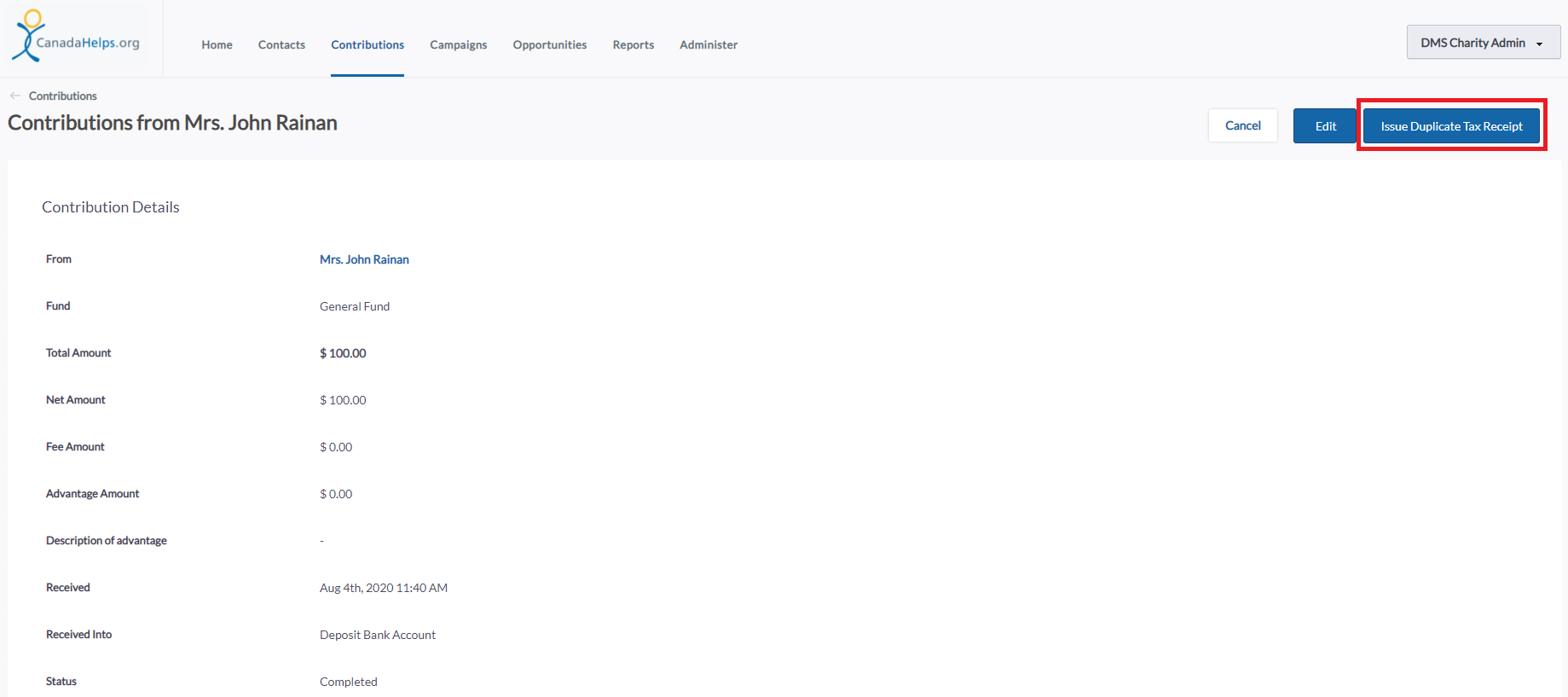 5. You will then see more information about the already receipted Contribution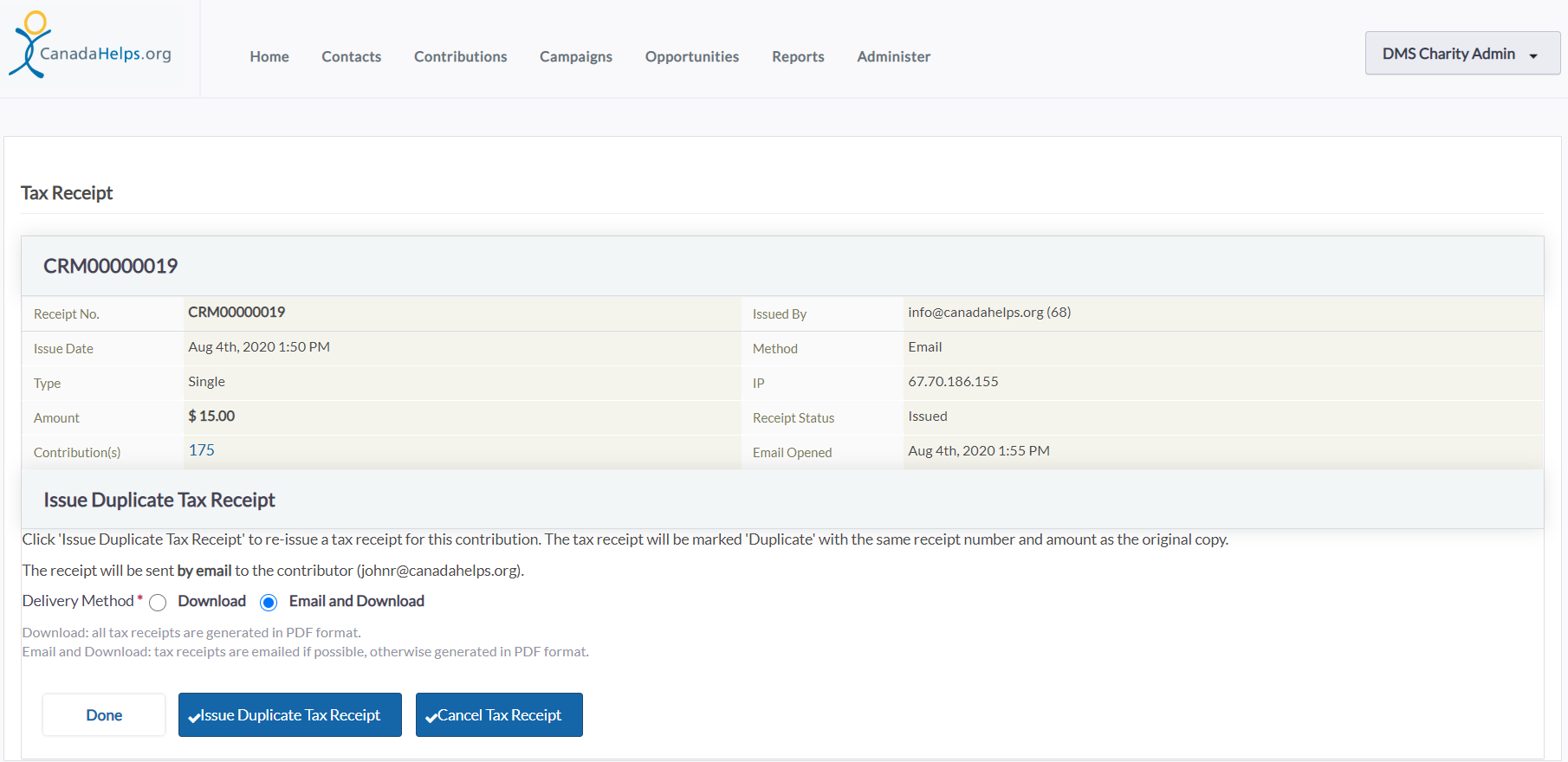 6. Select Cancel Tax Receipt at the bottom right. Your Contact won't be notified even if Email and Download has been selected.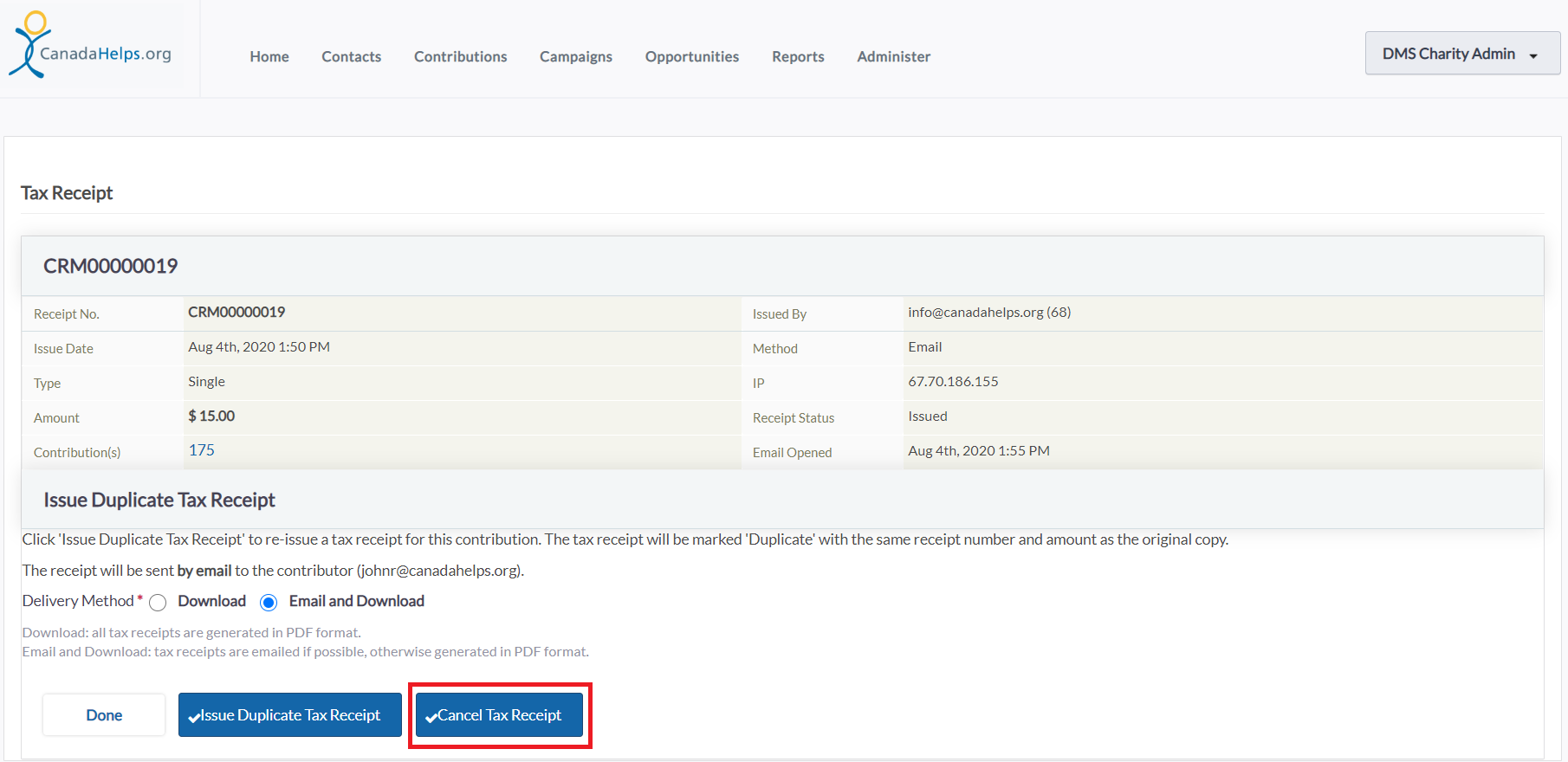 7. You can then:
Download a copy of the Cancelled Tax Receipt by selecting Download and then Issue Duplicate Tax Receipt. This will not issue a duplicate receipt (this label will be updated), or
Download and send a copy via email of the Cancelled Tax Receipted to your Contact by selecting Email and Download and then Issue Duplicate Tax Receipt. This will not issue a duplicate receipt (this label will be updated)