[Donor Management System] How to Log In and Reset Password
Log In
1.  To log in to your CanadaHelps DMS, you will need to enter your organization's personalized URL in your web browser.
Example: https://abc-dms.canadahelps.org
2. Select the Sign In button in the top right corner of the screen

3. Enter the Username and Password provided by your Onboarding Expert and select Log In.
Note: If your Username is not working, try the e-mail address associated with your account (also provided by your Onboarding Expert).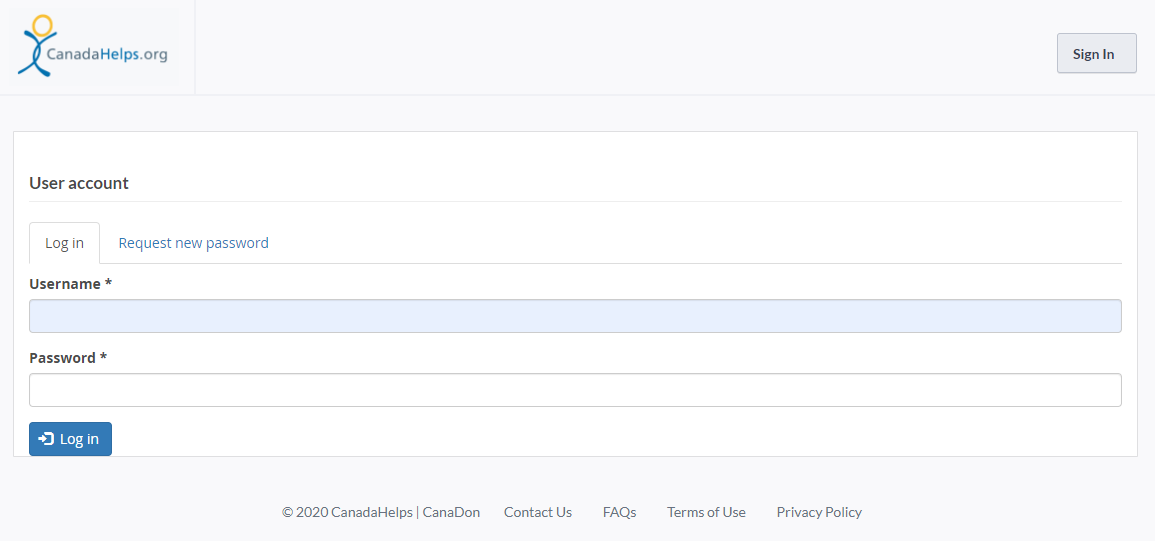 ---
Reset Your Password
1. After going to the login page of your DMS site, select Request new password

2. Enter your email address and select E-mail new password

3. Instructions will be emailed to the email address you provide, which will look similar to this: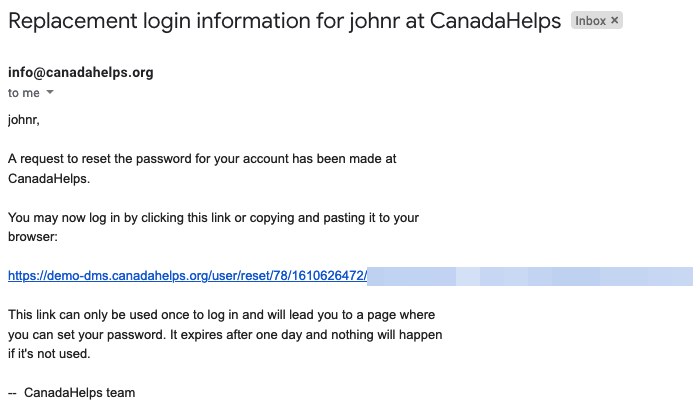 4. Select the link on the email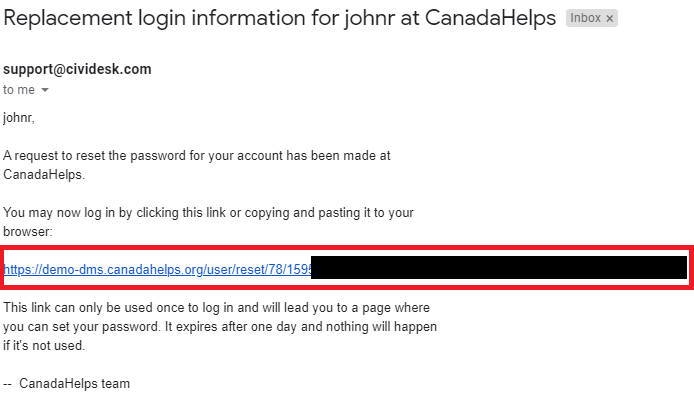 5. You will be directed to the following page with more instructions. Select Log in at the bottom.

6. Next, set your new Password and Confirm password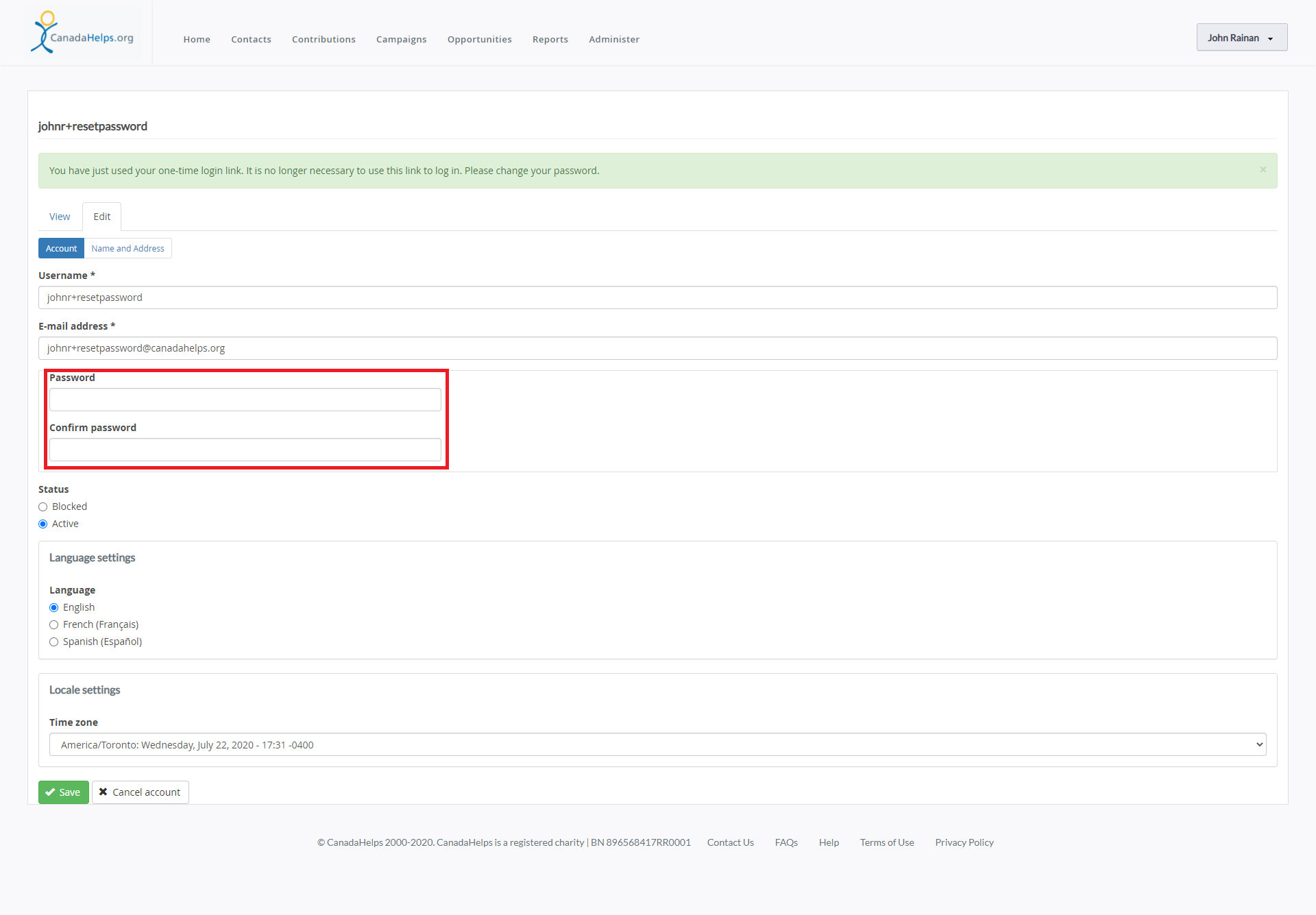 7. When ready, select Save at the bottom to change your password and log in.